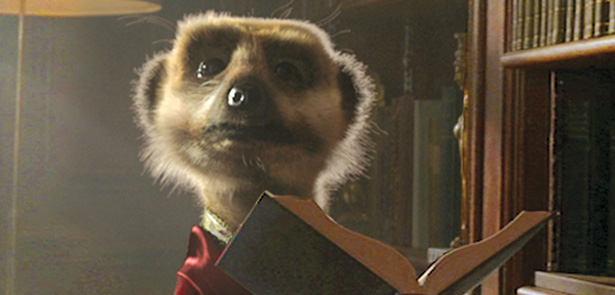 How do you distinguish yourself in a highly competitive market, inject an element of fun into a notoriously boring sphere and, ultimately, increase your profits? Simples!
When people began stumbling onto his website looking for "cheap deal on car eensurance", Aleksandr Orlov had to take action. The frustrated Russian meerkat launched a TV advertising campaign to end the confusion and stop people overloading his servers. His amusing antics caught the attention of the nation, turning him into an overnight sensation and he is now the most famous meerkat in the whole of Meerkovo (a Russian village inhabited by meerkats) and the UK, with a huge following of enthusiastic fans.
In reality, of course, Aleksandr is the CGI character who fronts the incredibly successful marketing campaign for comparethemarket.com, part of the BGL Group based in Peterborough (while officially BGL doesn't stand for anything, it was derived from Budget Group Limited). The company was literally reinvented by the campaign, which turned it into one of the largest comparison websites in the UK.
Comparethemarket.com launched in 2006 and, despite a rebrand in 2007, the car insurance website's challenge was to compete with well- established competitors such as GoCompare. com and Confused.com who were dominating the market share. The company faced a number of issues. Firstly, it wanted to ensure that it got the greatest possible efficiency from its relatively small marketing budget compared with other giant comparison sites, and secondly, the company realised it was virtually indistinguishable from its competitors; the long web address was difficult to remember with people tending to simply retain "compare". In fact, research showed that the public were referring to "gocompare. com", "comparethemarket.com" and "compare. com" (which doesn't even exist!) interchangeably.
Something drastic was needed as Mark Vile, marketing director of comparethemarket.com, reveals
Comparethemarket.com needed a campaign that was instantly memorable with consumers, to create a "stand out" idea in a highly competitive market. We knew traditional methods could not provide us with the impact we required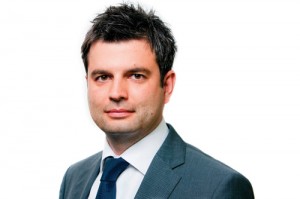 At this stage the team brought in a creative agency to help devise a plan of action. The focus was placed on the "market" element of the brand, as this was the more distinctive part of the name. The team were also adamant that they needed to add some humour to an industry which is largely devoid of such a thing – after all, it's incredibly rare for someone to browse car insurance quotes for fun! The creatives set to work, and quickly homed in on the wordplay with "meerkat". This was supported by a multi-layered persona and led to the birth of the lovable, quirky Aleksandr Orlov, who first graced our screens in January 2009. The team knew they were on to a winning idea as Mark recalls:
The Meerkat campaign provided humour and immediate 'stand out' – we knew this would help us gain brand recognition quickly in the price comparison sector
And Mark was right. The campaign achieved its 12 month objective in just 9 weeks with an 80% increase in quotes, and was named "Marketing Initiative of the Year" at the 2009 British Insurance Awards. Four years later, comparethemarket.com is still enjoying a predominant place in the world of car insurance websites. Mark says
From where we started, to where we are now, the journey has been incredible! We are now one of the leading price comparison sites in the UK and a household name
Not only was the adoption of a walking, talking meerkat an ingenious way to connect with the public, it was actually a very financially astute business move. For any online company, search engine optimisation (SEO) is key. In order to make sure you are coming up in the top ten Google hits,
There has been a lot of hard work to bring the campaign to life and ensure it continues to appeal to customers. We have developed the campaign to do this – no campaign can stand still. It became clear very early on that people really loved Aleksandr and wanted more, so over time we have developed the story, for example introducing new characters along the way and launching the meerkat toy collection so consumers can own their favourite characters!
Aleksandr is the first UK advertising character to have his own Twitter account and shares his views
daily, in his trademark eastern European accent, to over 50,000 followers. He also has over 800,000 Facebook fans and the amount of interaction and user-generated content clearly demonstrates Aleksandr's popular appeal. The furry critter has also appeared on ITV's Daybreak, conducted first-person interviews with national newspapers and written his memoirs! There are even "blooper-reels" on Youtube, showing spoof outtakes from various advert recordings. In fact, it's fair to say Aleksandr has become one of our national treasures, along with other lovable characters like his long-suffering sidekick Sergei, and has cemented comparethemarket's position as one of the leading car insurance websites.
Leave a Reply