Chart topping pizza! The irresistible rise of Papa Luigi…  
Chart topping pizza! The irresistible rise of Papa Luigi…   1 2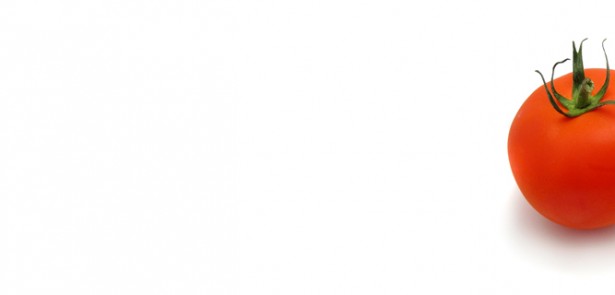 Many in Peterborough know that Papa Luigi was the UK's first pizza delivery service. But how many are aware that the creative minds behind it – Tony Scibelli, Sebastiano Scibelli and friend Stef Malajny – also invented the pizza box, the delivery of alcohol and buy one get one free, ran the UK's first kissogram service, organised the World Disco Dancing Championships, and booked the likes of Squeeze and Siouxsie and the Banshees? Now, as a charity event on 5 December sets out to revive those early days, Toby Venables talks to Tony about music, food and how the son of a migrant brickyard worker became one of the city's most successful and diverse businessmen
YOU'VE HAD AN INCREDIBLY VARIED CAREER. HOW DID IT ALL BEGIN?
It started when I was a paper boy, at about ten or eleven. I was doing that in the mornings and evenings around Woodston, and there was a new development being built on my route. So I went to my boss and said: 'If I get you some new customers, what will you give me?' He offered a couple of quid extra, but I said: 'How about if I get commission on each one I get?' I can't remember how much he agreed – 20p or something. But then I managed to get virtually the whole estate, and when he worked it out it came to about five times as much as the other boys were earning – but he had to honour it. Then I started getting a bit cocky. I had a couple of younger kids doing the round for a couple of quid while I sat and read The Sun. That caused animosity with the other paper boys who were wondering why I was earning so much more than them. In the end, because it was causing friction, I said to my boss: 'Look, I'm going to leave…' I respected him. He was a lovely, genuine man, and I could see it was putting him under pressure. Really, that was my first experience of earning money. There was another defining moment. My paper round took me by Hotpoint, and at 4.30 a buzzer went, the gates opened and the people would flood out. I was there selling them papers, and even at that age, I remember thinking: 'No… That's not for me'. Not everyone can do what they enjoy, but if you can, it's a privilege. At school I had a laugh, messed about. I didn't even look at my exam results. I'm not proud of that, but I did know that if you had drive and belief, you could do something.
WHAT WOULD YOU CONSIDER YOUR FIRST PROPER BUSINESS VENTURE?
When I was about 15 I started organising these coach trips with my brother and Stef to Hunstanton and Skegness and POSH matches. In those days, they didn't have fan coaches. So I was making a few hundred quid on that, learning the organisation: booking the coach, getting people to come along, getting the money off them – which was always the hardest part… But it was good grounding. And from that, we ended up doing the first promotion at The Grove. This was 1976, and Steve Allen was already well-established as the main promoter. You have to remember that at that time Peterborough had nothing. You had Annabelles and that was about it – and you had to be over 21 to go there. Steve Allen had started putting on music events at The Grove and The Fleet, then the town hall and the Wirrina, and then later the Cresset opened up.
Early on we went to a couple of Steve Allen's events and I thought: 'You know what? I could do this…' I loved that scene. It was the time of Saturday Night Fever, with John Travolta strutting his thing, and I thought if you could make a living out of that, how brilliant would that be? That was my thinking at 16. So, we were in the White Lion one night, and I suggested it. Four of my friends agreed to put £25 in each, then Stefan Malajny, who was five years older than us, offered to put more money in, so we did it together.
TELL ME ABOUT THE NAME YOU CHOSE…
We called it S&M, which stood for 'Scibelli and Malajny'. Obviously Stef was older than me, so it should have been M&S, but that was Marks & Spencers, so we couldn't have that… I didn't realise at the time that S&M had another meaning. We were completely naive.
WHAT WAS THE MUSIC THAT INSPIRED YOU TO DO THIS?
My brother and Stef were into Northern Soul, and that was my first love, then I got into jazz funk, and we built a scene around that. The first gig was Roger Black, in July 1977. He was a DJ from Stamford. I was 17 at the time, and it cost us £150 to put on – because we had to hire The Grove – and I think we made about £32 profit. At the time, there was a really big jazz-funk scene down south, with Chris Hill, Chris Brown, Sean French – they used to be called 'the Mafia'. Then there was a jazz funk scene up north that came from a background of Northern Soul – Colin Curtis, John Grant, Richard Stirling… Peterborough's right in the middle, so we came up with this idea of bringing them together – North Meets South. It was phenomenal. We could have filled The Fleet five times over. Coaches came from all over the country.
HOW BIG DID S&M GET?
We were very close to putting Blondie on at the Embassy. It was just that the dates she was available, it wasn't. As a promoter, you looked at the trends, and in those days it was Top of the Pops, so you'd try to mirror that. And it was great, because one day you'd see people on TV, and the next thing you'd be booking them! We had The Purple Hearts, The Undertones, Squeeze, Siouxsie and the Banshees. Then there were The Lambrettas… We'd spotted them at the lower end of the charts and booked them for peanuts. Then their single Poison Ivy shot to number one and they said 'We're not coming'. I told them we had a contract and they said: 'Sue us…'
I was fuming. It taught me that really, a contract can mean nothing – it's just about who had the most money. But in the end, the management said: 'Look, we'll send someone else, take it or leave it'. By this time, all the tickets had sold, so we didn't have much choice. And they sent this band called The Killermeters. On the day they were due I went into the venue and behind the steward was this bunch of skinheads. I said: 'Who're this lot? Throw them out!' He said: 'Er… They're the band.'
DID YOU EVER HAVE TO DEAL WITH ANY TRICKY SITUATIONS?
There was one that sticks in my mind. When we did North Meets South – which, as I said, attracted people from all over – we had to bring in extra stewards. It turned out some had been letting people in the back door and taking money off them. We didn't know about this until the following Saturday, but I'm one of these people that can't rest if I've had something like that done to me. At the time I was just 18, and these were grown men, and I confronted one of them in town and told him if he didn't give the money back I'd go straight to the police. He was about a foot taller than me and had a reputation, but I stood my ground – and he handed back £600. I was scared, but what I realised then was that you have to stand up for yourself, because if you don't, you're going to be walked over. That was a hard lesson.
HOW DID THE DISCO DANCING CONNECTION COME ABOUT?
There used to be a Saturday night show called Bruce's Big Night, and on that he had the disco dancing championships. I used to watch a bit of that before we went out to the gigs, and this lad came on called Grant Santino, jumping around, doing all these back flips. And he won it. So I thought: 'OK, let's try booking him…' So I rang up the BBC, and eventually got through to Grant Santino's brother, who was also his manager. And we put on the poster: 'Move over Travolta – Grant Santino has arrived!' Years later he was interviewed for a TV programme and said: 'I always remember Peterborough and that poster…' So we booked him, and we had over 1,000 people turn up.
AND THAT LED TO YOU DOING THE WORLD DISCO DANCING CHAMPIONSHIPS FOR EMI?
We kind of changed the format for EMI, because originally it was just going to be a one-off event, but we realised it could be much bigger than that. So we talked to Annabelles and got them to host this on Wednesday nights. And we had rounds – ten weeks of heats with a winner each week, each round sponsored by a local business, which provided the prize money, and then a grand final at the Cresset where the ten finalists all competed for the right to represent Peterborough in the TV final. By then this was really spreading, with all the press on board, and for that final the Cresset was packed to the rafters with about… [cont]
Chart topping pizza! The irresistible rise of Papa Luigi…   1 2
Leave a Reply