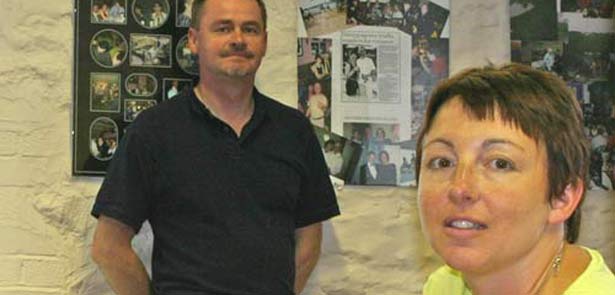 In a way, Anne and Roland Stringer risked everything for love. In 2006, the husband and wife team left behind successful accountancy careers to follow their dream of owning a company that engaged with the public. They chose RSVP, an 'offline' dating agency. We spoke to 'practical romantic' Roland Stringer to find out if the gamble of love has paid off
The world of online dating has exploded in the past decade. It is estimated that over 9 million people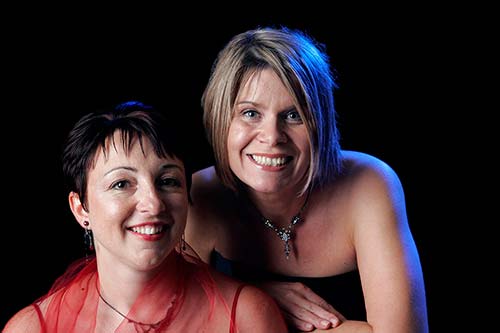 in the UK alone (that's roughly one in six of us) actively use the internet to find love. There are over 1,500 sites to choose from, covering all sorts of niche markets from 'Yoga Romance' to 'Date A Millionaire', and the burgeoning industry raked in a cool £170 million last year. Deliberately bucking the trend, RSVP employs an old-school approach to dating, in the form of personal introductions, events and clever matchmaking technology. Although they have adapted to the online world, with over 85% of their enquiries coming via the website, they have purposefully stayed away from the idea of online profiles or an internet based platform. It seems like a risky move in a climate where e-commerce is the buzzword. But Roland Stringer insists it is a calculated decision.
We've certainly considered the online route, but our product is aimed at the professional market; businessmen and women, professional lawyers, doctors, accountants and so on. And when you talk to most of the members, the very reason that they've joined us is so that they don't have to have a profile in the public domain and their photograph isn't plastered all over the internet. So for business people and professionals who already have a high profile in public life, we're able to offer them a degree of discretion and privacy in their dating lives that they wouldn't otherwise enjoy, so that's why it works pretty well
Interestingly, Roland believes the huge growth in online dating agencies has actually helped his business.
Since online dating has entered into the mainstream it's had an effect on the concept of using dating agencies, whether they're online or offline. It has become an accepted way of life. Obviously we are in competition with online dating sites, but generally people who are more interested in privacy and discretion will go the offline route
While discretion seems to be a highly sought after commodity, it doesn't come cheap. For RSVP's "basic" Neon package there is a one-off registration fee of £425 plus monthly payments of £29.95. This is a significant amount of money, considering, as with any dating site, there are no guarantees of finding "the one". It's also another brave move, given that many online alternatives offer cheaper or even free services. However, Roland believes that RSVP offers a superior service that justifies the fee. And his clients clearly agree, as the business has grown to 19,000 lifetime members from approximately 15,000 members in 2006.
One of the more unique elements of RSVP is the focus on organising regular events, an area of the business that Anne and Roland have deliberately expanded since they took over. This is again contrary to the general trend, as while twenty years ago lots of dating agencies put on events, this has gradually fallen by the wayside as the move to online profiles has dominated. RSVP put on over 30 events across the region every month, from country walks to extreme sports and murder mystery dinners, with clients welcome to attend as many as they wish. "They are designed to be quite relaxed and informal, just like going out with a group of friends or something like that," explains Roland. "Our members are very keen on them."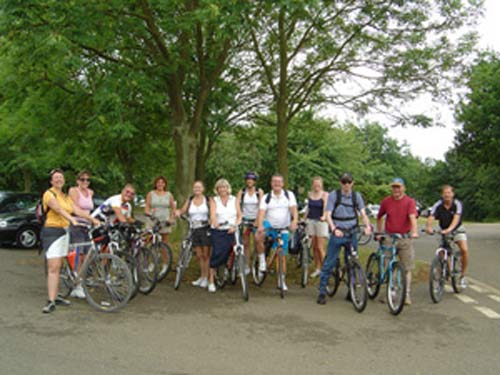 The second major distinguishing factor is the personalised matchmaking service, available with the Gold and Premium service. It's a two-stage process beginning with a computer algorithm that draws up a shortlist of potential matches based on criteria such as age, height, weight or location. In 2006, Anne and Roland invested heavily in upgrading this technology to be able to use more complex criteria that encompassed 'personality types' to help create more accurate matches. The particular system used by RSVP is developed from the Myres-Brigg information based on the philosophy of Carl Jung – a fairly complex system of psychometric assessment to assess traits such as "extroversion" or "introversion". After this list has been created, the personal matchmaking team further refine this list based on a more nuanced set of criteria that includes things like hobbies or aspirations.
Leave a Reply