Raising the roof: housing in Peterborough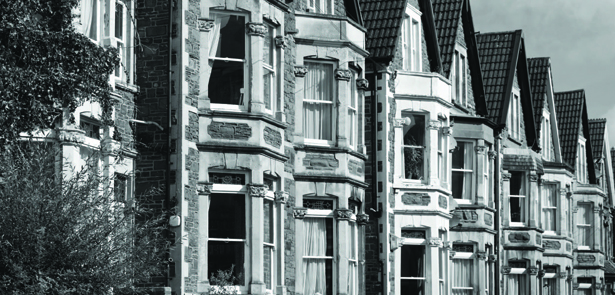 As the General Election approaches, the UK housing crisis has come under increasing scrutiny. We talk to local property professional Richard Watson about what's going on in the local housing market
As we close in on this year's General Election, politicians are locking horns on how to house the nation. It stands to reason; political parties can win or lose elections on their housing policy alone. With the UK in the grip of a serious housing crisis, 2015 could be one such General Election. Property management professional Richard Watson has worked in the housing industry for 30 years. He set up Rutland's largest property management agency and is set to repeat his success in Bedfordshire.
"There's a shortage of some one million homes in the UK," says Richard. "Its impact affects would-be buyers, renters, homeowners, young families, investors, banks, local authorities, the labour market and the entire house-building industry. With far-reaching impact, it's understandable that the right housing policy can put you in the seat of power. Yet, despite persistent attempts by successive governments, we are still some time away from a national housing policy building the foundation of a fully-functioning market where there's enough supply to house the nation. For decades, market forces have been left to provide the solutions."
The housing market now looks very different to that of 25 years ago. Long gone is the murky rental era of Rising Damp when digs were marginally more comfortable than slumming it and everyone jumped on the home ownership bandwagon as soon as their salaries could raise a mortgage. With house prices now five times earnings and with the labour market more competitive than ever, people have changed their view of renting. At a grassroots level, people are making informed choices to rent. Renters come from all walks of life: not just young professionals, key workers or single salaried people but families, pensioners and divorcees.
Richard says: "UK home ownership has been in decline since 2005. Purchase is simply out of reach for many. For others renting helps them to chase job opportunities or keep their capital liquid to invest elsewhere. The people who come through our doors want a good choice of quality rentals, from good landlords, with professionally-administered tenancies. We're working with a wide range of property investors locally to deliver what the rental market wants. The more investors come forward, the better we can respond. Unprecedented demand shows little sign of abating.
"Today's property market is not a get-rich-quick scheme but a long-term opportunity delivering a quality supply of rentals. Using qualified, professional management agencies, buy-to-let can provide low-risk, steady yields and long-term capital growth," he adds.
Commentators' latest offerings prove just how contentious an issue housing will remain throughout the 2015 hustings as the argument rages about how and where to build enough homes to ensure renters can afford to rent and buyers can afford to buy. Martin Wolf, chief economist of the Financial Times has sparked a public spat with the Campaign to Protect Rural England (CPRE), after accusing the pressure group of seeking to stymy housing supply. The consequences, he argues, are potentially catastrophic as they 'undermine the ability of young people to afford housing and form families'. CPRE chief executive Shaun Spiers objected to its caricature as a crude antidevelopment lobby, arguing that land supply and planning are not the main problems but rather failure to tax capital gains on main residences, fund social housing and the domination of house builders who have 'no interest' in meeting need nor in delivering quality places. Meanwhile, The Daily Telegraph columnist and entrepreneur, Alex Pound, demands that we 'create a rental market fit for a generation of people consigned to renting for decades now that the Thatcherite dream of home ownership has gone into reverse'.
With half the required homes built last year and a 30-year trend of persistent undersupply, a clear-cut solution to get house building moving remains a distant vision. The steady work of the property industry is the only route around the current impasse and buy-tolet landlords are investing in more than just their own futures.
Contact Richard Watson to discuss buy-to-let properties on 01780 765100 or visit www.wmlet.com   
Leave a Reply