PJ Care: Specialists in neurological care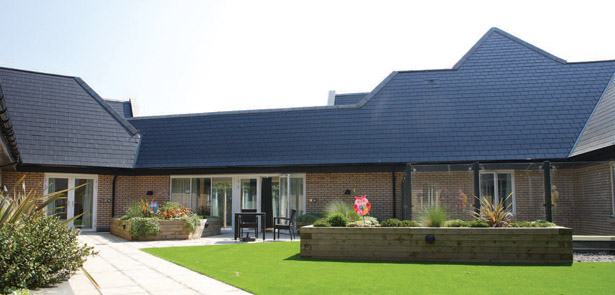 Since opening its first cutting-edge neurological care centre in Milton  Keynes in 2000, PJ Care has used an award-winning combination of  excellence in healthcare and business management to build a prestigious  organisation, admired and respected within the industry and throughout  the wider communities it serves. Its flagship Peterborough site, Eagle Wood  Neurological Care Centre, has been open since 2012, and continues to  grow, innovate, and seek keen and compassionate staff to join the team… 
PJ Care provides specialist neurological care and neurorehabilitation,  and looks  after adults who suffer from  physical illnesses, restricted mobility, and  progressive neurological conditions and  impaired physical functions related to  brain injury or disease. Eagle Wood –  the innovation of the company's Chief Operating Officer Neil Russell – builds on the vision of company founder and former nurse Jan Flawn, who set up the  first PJ Care centre, Bluebirds in Milton Keynes, almost 16 years ago.
The business is still family owned, and there's no wish for this to change. 'It means we can put everything we earn back into developing and protecting what we've already got,' explains Neil. 'There's no money being stripped out by external investors and venture capitalists. It does mean the growth has been a lot slower than it would be if we accepted  the venture capital that is often offered to us. It's all been to protect what already  exists as far as possible, so we've never overstretched ourselves.' It certainly hasn't held them back: Bluebirds – which Jan designed with  an architect whilst Neil was working  behind the scenes – was full within about  four months of opening. 'That's almost  unheard of in the industry,' says Neil. 'The speciality it has, which is particularly  early onset dementia, frontal temporal  dementias, was quite unique at the time. Then we started development plans for  the next home…'
Peterborough beginnings 
Eagle Wood, which came along some 12 years later, was to be Neil's project (there are now four units in all, three of  which are in Milton Keynes). 'I cleared the downstairs and put a set of bedroom furniture in it,' recalls Neil. 'I put some freestanding office partitions up for the walls,  then sat in a wheelchair and moved  about, and kept moving the walls out until I stopped bouncing into them. And  that's how we decided on the size of a bedroom.' The developer was Castleoak, the architects PRC, with Kirkby and Diamond acting as chartered surveyors.
'We just gelled as a team. It was the first time we'd used Castleoak and PRC, and it just worked – one of those projects that  falls into place. One of the irritating things  I do as far as developers are concerned  is say: "Hold on a minute – maybe we can do it this way…" and change things  around. But they were flexible enough  to be able to adapt and change the  design as it went up.'
Even with all this, the centre opened bang on time, and  slightly under budget! Comprising four neurological care  units, Eagle Wood caters for different neurological nursing needs, including  long-term neurological conditions, neuro-rehabilitation, frontal temporal  dementias and complex care. It's a  highly specialised centre, providing for specialised requirements.  'It's not about the number of beds,' says Neil. 'It's about the individual. The national minimum standard for a  bedroom in a care home such as this is about 15 square metres. Ours are 24. There are places we could have put  bedrooms where I've decided to put  a window with a view of the oak tree  instead. The company was started to  meet a need, for the resident that needs care. It wasn't started to make money. There's nothing wrong with making money, but the point is, we're not making money at the expense of something else.'
This is something that Karen Chapman, Neil's new General Manager at Eagle Wood, agrees with passionately. 'I was a clinician in this field for a long time,  so I bring clinical expertise, along with  business knowledge. All the staff know  that even though this is a business, clinical  integrity and patient wellbeing will never, ever be compromised. We have a very open relationship here, and staff know they can come to me and discuss openly any issues they might have, and they  know my door is always open.'
Now, residents are coming from as far  afield as Egypt and New Jersey to benefit from the facilities and expertise. It's one of  the groundbreaking developments here  that is truly putting Peterborough on the map. Rooms are decorated in different  colours, but also personalised by their residents, who are encouraged to treat the rooms as their own. 'Everything we  try to do is about the person in the bed,  the resident who lives there,' says Neil. All bedroom doors are 1,200mm wide,  which means beds can be wheeled  straight out of the door if need be. Much is done to avoid that institutional  feel. 'We try to avoid corridors as much as possible. If you… [cont]
Leave a Reply