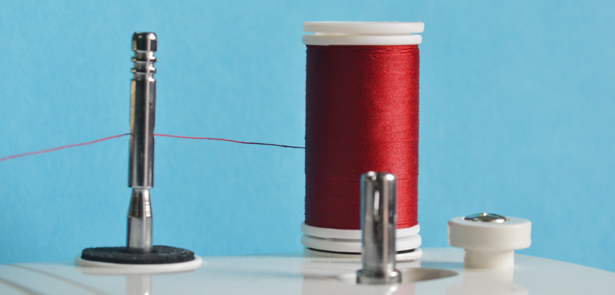 'It's not waste, it's just stuff in the wrong place...'
Future business
The Allia Future Business Centre in Peterborough is there to help people and businesses who want to make a positive impact, providing expertise, experience, entrepreneurial spirit and affordable workspace to help businesses start, grow and survive. And it's not just about the big companies, either. We look at two very different small businesses and how they are being helped to make a big difference…  
This is the motto of Peterborough Reuse, an upcycling social enterprise based in one of the workshops at Allia Future Business Centre Peterborough, whose team turn unwanted items into a wide range of environmental, functional and fashionable products.
Pav Patel set up the social venture in 2014, driven by a desire to give back to the city that has been his home since he arrived in Peterborough as a Ugandan Asian refugee in 1972. 'I want to help make the city greener and better for everyone, to help others,' said Pav, who also runs his own successful IT Communications business One Source Communications.
In order to achieve its goals, Peterborough Reuse supports and is supported by a number of other businesses, charities, organisations and good causes in Peterborough, including Allia Future Business Centre and Opportunity Peterborough. The first part of the process is collecting and cleaning the recycled materials. Pav estimates that around 30,000 coffee sacks have already been saved from landfill, cleaned and processed. They are then sent out to be cut. In order to process so many bags, Pav knew he needed help. He runs the enterprise in his spare time, and needed to keep the overheads low. That's when he came into contact with the Cambridgeshire & Peterborough Probation Trust. The probation service help offenders and ex-offenders to complete their community service and under supervision work, but it's not always easy to find suitable work which meets the criteria.
'The probation service needed to source community work, and we needed help. We take the sacks to them, they cut the patterns for us, and then we can use the cut materials to continue the recycling process, and to help train and employ our team of seamstresses,' says Pav. That team of seamsters and seamstresses is made up predominantly of recent migrants, stay-at-home mums and long-term unemployed.
'We work with the job centre and college, and run free in the community courses to teach sewing to long-term unemployed. We help them learn new skills and then we offer them a chance to work for us, part time, in their own homes.
'It's about engagement. It gives them confidence, it gives them some control over their lives, and it gives them some money in their pockets. The team help to turn coffee sacks into useful items, like handbags, coasters and seasonal items. The aim is to leave as little waste as possible, so we are always trying to think of new things to do with the off-cuts. We've started making bunnies for Easter – you can fill them with chocolates or treats and give them as gifts, and they're reusable so you can keep them for next year.'
So far, Pav estimates that around 48 people have been taught to sew, or helped to improve their abilities through Peterborough Reuse's classes. Of those who have completed the class, 14 are currently employed to create the products. Long-term, Pav hopes to support more organisations and help more vulnerable people into employment, and wants to grow his workshop at Allia Future Business Centre, which he says has been a godsend.
'The space here has allowed us to keep everything in one place, we used to have one type of sack in one building, another kind somewhere else, we spent so much time driving around, it's not good for the environment either. Now it's all together, it's central, it's so much easier. We can even print custom designs on the bags, and we can't wait for the innovation lab to open up so we can do even more.'
Pav dreams of turning his workshop at Allia Future Business Centre into a space that people in Peterborough can come to with their old, broken or worn items, to see them upcycled by a skilled set of seamsters, seamstresses and technicians while they enjoy a coffee in the centre's café. There are also long-term goals to teach the courses from this central base, so that the team can develop better knowledge and new skills.
'We want to teach more and more skills, and if one of the students gets to a point where he or she wants to go off and set up their own shop, well that's great!' Each finished product receives its own tag, signed by the seamstress who put it together – and even that is recyclable, with a 'please tear here' line and instructions to keep it as a bookmark. Emblazoned on the tag is the Peterborough Reuse logo, a cog.
At just 18 months old, the enterprise has already earned two awards: The Peterborough Environment City Trust Green Award in 2014 and highly commended in the Peterborough Telegraph Environmental Achievement Award category last year. Their products can be purchased in Peterborough Tourist Information Centre and they are currently in talks with a number of other local outlets.
The online shop is now open: www.peterboroughreuse.co.uk Businesses looking for personalised items or to order larger quantities can purchase directly from Peterborough Reuse by emailing or calling 01733 882569.
Future Business Centre Peterborough ABAX Stadium London Road Peterborough PE2 8AL
01733 666600, futurebusinesscentre.co.uk
Leave a Reply