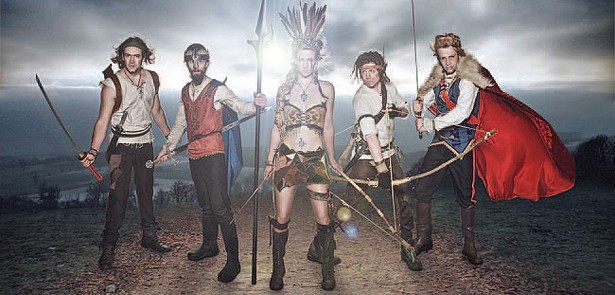 Market Square Group is one of the UK's leading themed market and events specialists dedicated to creating new vibrant, sustainable events that appeal to the senses and stimulate the imagination  
Based in Sibson, near Peterborough, the company works across the UK with a range of venues including town and city centres, stately homes and green spaces within urban settings. They have become renowned for providing innovative and exciting trading environments for traders and stimulating events for the visiting public, blending retail opportunities with fun, education, entertainment and originality. Peterborough River Festival, Stamford Summer Spectacular and Peterborough Classic and Vintage Vehicle Show are just three of five local events we are either staging or involved with this year. Paul Kennedy, Market Square Group Events Co-ordinator, said: 'We are delighted to be staging so many events close to home this year. Both Peterborough River Festival and Stamford Summer Spectacular are brand new additions to our line-up of events and we're pulling out all the stops to ensure we create an exciting and fun-filled experience for visitors.'
Peterborough River Festival, 19-21 June
Peterborough River Festival is a speciallycreated river-themed event designed to celebrate the city's riverside heritage, culture and community. The free family event is being held at The Embankment, starting on the evening of Friday, June 19 and running until Sunday 21. Market Square Group is working alongside hosts, Peterborough City Council, to 'develop and build a flagship festival of which the city can be proud'. As well as a wide range of stalls, featuring freshly cooked hot food, quality groceries, crafts and other accessories, there will be an exciting line-up of attractions. These are set to include a flotilla of boats and pleasure craft on the River Nene alongside other water-based activities, live music, traditional craft demonstrations, entertainment by comedy cooking duo The King Elvises and a local history installation focusing on the River Nene in and around the city. There will also be a host of activities and entertainment for children. Glastonbury Festival favourites CoCo and the Butterfields will be performing their own unique fusion of folk, pop and hip hop on the Friday night at a ticketed event.
Stamford Summer Spectacular, 10-12 July
Stamford Summer Spectacular is a major new fun family event being staged on The Meadows. It is being held on Friday 10, Saturday 11 and Sunday 12 July and will feature a host of attractions such as live music and entertainment, including The King Elvises comedy music duo, children's activities, traditional craft demonstrations, a photographic competition and handson workshops. In addition the event will showcase a wide selection of freshly-cooked hot and cold food stalls, groceries and handcrafted items alongside a bar serving craft beers, ales and cider. This free-to-enter event is supported by Stamford Town Council and will not only be community-focused but also feature demonstrations and entertainment by community groups. On the Friday night there is a high-profile Classical Cuisine dining experience in the town hall with BBC MasterChef semi-finalist Robert Austin, who has also appeared as a guest judge in this year's competition, accompanied by live classic music. Saturday evening will see CoCo and the Butterfields return to the local area to perform on The Meadows.
Peterborough Classic and Vintage Vehicle Show, 5-6 September
Having been part of last year's highly successful inaugural event, Market Square Group has again been invited to partner with Peterborough City Council at the Peterborough Classic and Vintage Vehicle Show, being held on the weekend of Saturday 5 and Sunday 6 September. There will be live music, a bar area, hot food, grocery, craft, clothing and accessories stalls as well as traditional fairground rides to add to the fun atmosphere at this free event on The Embankment. Up to 500 vintage cars, motorcycles, scooters, commercial and agricultural vehicles, buses, ex-military and other forms of transport from days gone by and modern classics are expected to be exhibited.
Leave a Reply