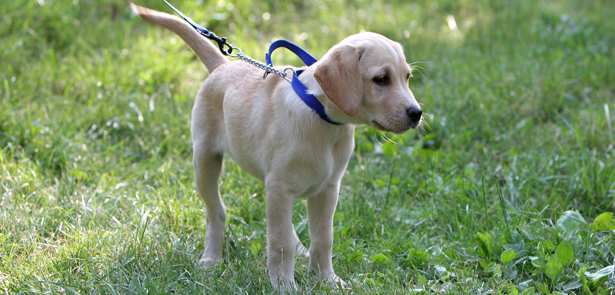 Independence Dogs UK is a not-for-profit organisation established in 2014 to support those with mental health or social difficulties
Future business
The Allia Future Business Centre in Peterborough is there to help people and businesses who want to make a positive impact, providing expertise, experience, entrepreneurial spirit and affordable workspace to help businesses start, grow and survive. And it's not just about the big companies, either. We look at two very different small businesses and how they are being helped to make a big difference…  
The social venture trains dogs to provide companionship for people with a range of different health needs, and provide support for those who live alone. Independence Dogs UK supports and trains Assistance Dogs to enable people with a variety of different needs to enhance their quality of life using the human-animal bond.
The relationship between Assistance Dog and owner helps them to overcome physical, emotional and social challenges, for what may otherwise become disabling conditions. The remarkable dogs are able to perform a whole host of tasks to assist their owners, from daily alarmwake-up calls and medication retrieval, to tactile stimulus to disrupt emotional overload and providing reality checks on cue. Among other things, they can alert someone to their owner's situation, or simply act as someone to share the day with.
Assistance Dogs UK support doesn't stop once clients receive their canine partner. Dedicated to improving the lives of those affected by mental health or social difficulties, they offer a whole network of ongoing assistance; group training sessions, social get-togethers, charity fundraising events, meet and greet, office support, monthly veterinary contact and a dedicated support line. Based at Allia Future Business Centre Peterborough, the social venture trains and provides three different levels of service dogs: Assistance Dogs provide public access, medication related assistance, treatment related assistance, security enhancement tasks, home assistance and support work. Support Dogs provide public access, security enhancement tasks, home assistance and support work. Companion Dogs provide home assistance and support work.
Independence Dogs also provide Support Dogs for 'loan' to assist with specific social engagements (theatre trips, football matches etc) and computer assistance in a safe office environment, to enable our clients to access back to work opportunities and work with their Assistance Dogs. They operate a members lending library and provide support, assistance and guidance for employers, landlords and places of public access.
If you would like to know more, pop along to their Saturday Drop-In at Allia Future Business Centre Peterborough from 10.30am – 12.30pm
Future Business Centre Peterborough ABAX Stadium London Road Peterborough PE2 8AL
01733 666600, futurebusinesscentre.co.uk
Leave a Reply