Business of the future
Business of the future 1 2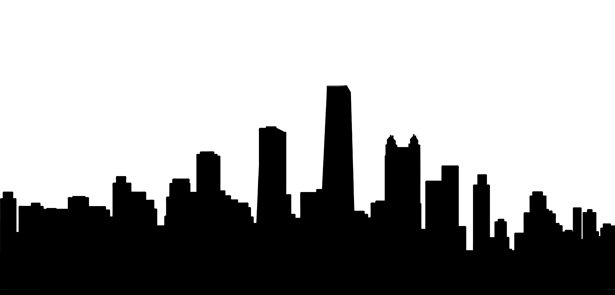 In November last year, a new business centre opened its doors in Cambridge with Professor Christoph Loch of the Cambridge Judge Business School in attendance. 'What?' we hear you cry. 'Another business centre in Cambridge?' Allia's Future Business Centre is a little different, however. Toby Venables talked to centre director, Caroline Hyde
What is the Future Business Centre all about, and what makes it different?
The Future Business Centre is unique nationally, in that it essentially provides an enterprise home for social and environmental companies and organisations. Allia's aim and ambition is to support, from ideas to impact, initiatives which make a difference to people and the planet. So, we offer all of the usual business centre services and support, but we very much target organisations wanting to make a difference with their work. There are a lot of business centres and parks in and around Cambridge, do we need another one? Though there are other business centres, there is a gap in the 'Cambridge Cluster for an innovation centre to work with prestart and startup size businesses, with people who perhaps have got an idea but perhaps don't know how to turn that into a reality, or supporting those companies through the critical first couple of years of their setup.
So, it's much more than just a building?
It is, but we do have the fabulous place, too. It's a £9million, purpose-built building that has some of the most innovative energy reducing and energy efficient practices currently available. It offers a real wow factor when you walk in! That, combined with the location – we've got the guided busway, we're just off the A14 and the M11, near the Science Park, St John's Innovation Centre and the new train station. But what we're trying to create within it is much more about developing a community – that's where we want to make a difference. Following the model of places like Google Campus or Impact Hubs, we're creating a space for people and organisations who want to create positive social or environmental impact. We have business support and business advisers, and a programme of activities and events. It's also about having like-minded people in the building who can support each other, networking,
supporting the emergence of social ventures and cleantech companies and helping them become a pivotal industry sector in their own right.
How did it come about?
Allia was formed as a charity in 1999 to support organisations making positive social impact, and we've been working on creating a centre for social ventures since 2005. So the fact that we're now here in the Future Business Centre is really testament to the team's perseverance, commitment and passion. Back in 2005 there was a general consensus that there was an emerging social enterprise sector that needed to be supported. But, Cambridge being Cambridge, finding an affordable location to develop a centre wasn't easy. Allia acquired Red TV Studios (at one time the City's Howard Mallett youth club) from the County Council in January 2006 and put it to immediate use whilst seeking planning permission to redevelop the site. A long and complex planning process ultimately proved unsuccessful. In the interim however Allia took over the former Eastern Court on the corner of Coldhams Lane and brought the empty building back into use to provide affordable workspace for social enterprises and community groups. 47 Norfolk Street – the former NHS Mental Health facility – followed, and, to this day is in constant full occupation. Through timely good fortune Cambridge Regional College had an option on some land on King's Hedges Road which had been earmarked for a proposed International Climate Exchange. Funding cuts meant that project was replaced with the smaller SmartLife project with the result that Allia and Cambridge Regional College each took 50% ownership of the land and the Future Business Centre was born. The development of the Centre was partially funded by the European Regional Development Fund, with further investments raised through bonds issued by Allia. Local companies including ARM, RealVNC, Xaar, Abcam and TTP have been key supporters.
So, is the centre run as a business?
Yes, we run the Future Business Centre to be financially sustainable but as a charity our mission is to create social benefit not to make profit. Any surplus generated by the Centre in the future will be used in line with our charitable objectives to support social ventures.
What are the criteria for businesses wanting to become part of it?
The Centre is for individuals and organisations wanting to start up or grow a business to create positive social or environmental impact – whether making money by doing good or doing good by making money. The question we ask when people are looking to come into the centre is whether at the heart of the business they are tackling some social or… [cont]
Business of the future 1 2
Leave a Reply