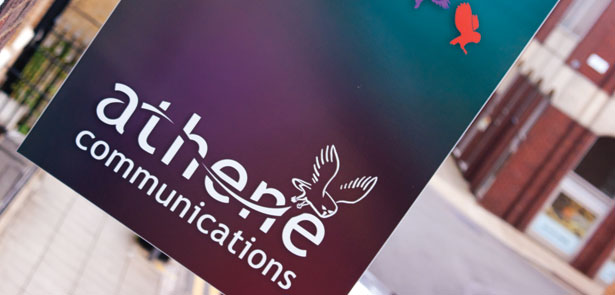 Could video help spread the word about your business? Athene Vision explain how
Since its invention, film has been an effective way to reach and influence the masses, most notably through television commercials.
However, an increase in the number of homes with digital video recorders, allowing viewers to fast-forward commercials, has made traditional TV advertising almost obsolete. It is for this reason companies have switched their attention to the Internet.
Within the last few years the use of video has grown into an essential, competitive differentiator which can streamline operations and quickly promote a brand. Leading companies of all sizes are making videos a central part of their online marketing campaigns.
Most website visitors do not read as much as they used to, and when they do read, they tend to skim, which means the importance of your written copy can be lost or misinterpreted. With an abundance of content pushed to consumers and employees every day, a well crafted video allows your brand or message to stand out and be clearly understood.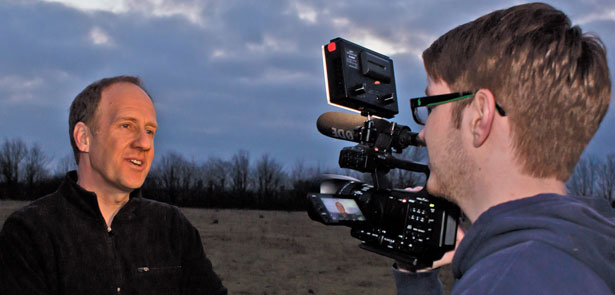 Athene Communications understands this change, and earlier this year employed award-winning journalist and filmmaker Josh Jackson to help create engaging and creative films for its clients.
Josh, who is from the Stamford area and a former pupil at The King's School in Peterborough, studied broadcast journalism at the University of Lincoln.
He said
I have been interested in filmmaking since I was about 14, but I never really did anything about it, apart from make short amateur pieces on my PC. It wasn't until I went to university that I discovered my passion for filmmaking. As part of my course I had to make documentaries and this is what I really enjoyed; as long as there was a good story to be told and impactful visuals to go with it, I was happy
Josh's passion for documentaries secured him a national award in 2011, when he won the Mind Media Student Journalist of the Year Award, for his film on young people with mental health issues.
He was also highly-commended in the BJTC Awards' TV news feature category.
With Josh at the helm, Athene can now create well-produced videos to help clients effectively engage with audiences both externally and internally.
I love coming back from filming and seeing what looks like a jumble of video clips and interviews, and turning them into a film to help clients promote themselves, not only to prospective clients but also to their own employees. Videos help companies engage with new audiences, bring projects to life and communicate key messages to staff. They also enhance your social media profile, liven up your website and convey difficult messages in a simple way
 Athene Communications
Athene Vision is part of Athene Communications, a specialist PR, communications and community engagement agency, based in Priestgate, Peterborough.
The company was set up in 2003 by Richard Astle, former corporate affairs director for AMP Pearl – one of the UK's leading financial services group.
Drawing upon a wealth of experience from across the communications sector, Athene offers fully integrated public relations and community engagement campaigns which incorporate a full range of tactics across traditional, new and social media.
Its PR and community engagement consultants are communications experts and have experience in supporting everyone from new business starters to global blue chip companies. Some of its current clients include: Balfour Beatty, Viridor, Ineos, Lark Energy, Peterborough Environment City Trust (PECT) and Peterborough City Council.
All organisations have a need to communicate with their customers in some way, and these needs change according to a number of factors.
Whether it's a time of change and you need a communications audit to assess the effectiveness of your PR and communications activity, or communicate complex change within your organisation; or whether it's ongoing support to promote your business to your trade contacts, consumers or business contacts, Athene's experts can provide sound advice and support.
And, if things are not going as planned, we have experienced crisis managers to help you navigate the difficult issues.
Athene also has a select, small number of staff available to offer on-site support to cover periods of absence, recruitment gaps or even holidays.
We work with schools too, offering tailored packages to improve reputation and profile, rebranding for schools which are about to become academies and producing prospectuses.
And we have a number of big development companies on our books, helping them engage with the community before they submit a planning application by organising public exhibitions, writing and distributing posters and leaflets and creating websites.
What Athene Vision can offer:
Corporate videos – to market your business, product or service
Case studies – short documentary-style films which tell a story
Video releases – a press release in video form, great for websites and social media
Vidcasts – these can be used by CEOs and senior management to communicate messages to staff
Training videos – an engaging way to train staff, the videos can be added to staff intranets
Bespoke films – customized to the topic and length of your choosing
Video job descriptons – to companies needing help to recruit and retain staff
Whatever your communications' needs, Athene can help. For more information contact Account Director Julia Ogden, at ; or call 01733 207333.
For more information about what Athene Vision can do for your business, contact visit www.athene-communications.co.uk or call Josh Jackson on 01733 207335.
Leave a Reply