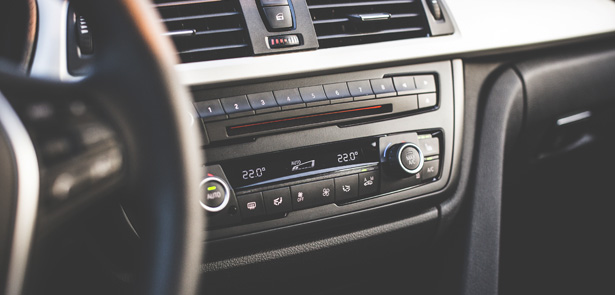 ABAX works with businesses who need help with their vehicle fleet management, for example with logging trips or managing employee expenses. The company also helps with understanding around the intricacies of the HMRC vehicle tax regulations, allowing businesses to save time and money 
In 2016, the company has plans to expand across the UK from its new Peterborough head office at the ABAX Stadium – home of Peterborough United Football Club. With a new UK Chief Executive at the helm technology company ABAX has substantial plans to grow its business in the UK and Europe during 2016.
The expansion move was finalised at the end of last year when Norwegian-owned ABAX confirmed the buyout of the ABAX UK franchise, based in Peterborough since 2012. Chris Miller, who previously held the position of UK Quality Manager, has taken over from Frank Ystenes and will now oversee the company's expansion in the UK, with the company also operating in Norway, Sweden, Finland, Denmark and the Netherlands.
The focal point for UK activity remains Peterborough and there are plans to open offices in Manchester, London and Birmingham, with a target of almost 100 UK employees by the end of the year. Chris's first major move has been to manage the relocation of the head office from Warmington to the new Allia Future Business Centre situated inside the ABAX Stadium. Twenty people are employed in the new city centre office, with enough space to double this number in the near future.
Chris, who is now looking to recruit to his team, says: 'ABAX has progressed a great deal in the UK since 2012 and I am really forward to taking the company on to the next stage. 'We are operating in new markets and working with businesses all across the UK. 'The ABAX slogan is 'The Difference is ABAX' and the employees are equally, if not more, important that its work. 'Training opportunities here are first rate and the company always supports and gets involved in the community where its employees live. This is evident in the initial five year partnership deal with Peterborough United. 'The extra space and superb facilities of the Allia Future Business Centre at the ABAX Stadium will allow us to spread our wings even further. 'Recruitment is going to be key for the first part of the year and we have just launched the ABAX Academy training programme to offer an entry opportunity to school leavers and college students."
It has been more than one year since ABAX partnered with Peterborough United and both sides have enjoyed a fruitful relationship. ABAX, in particular, getting to immerse itself in the day-to-day life of being associated with one of the region's biggest clubs. Peterborough United even had its first Norwegian player on its books this season when 18-year-old forward Martin Samuelsen signed on loan from West Ham United, and this triggered a lot of social media activity on Nordic shores. The partnership allows ABAX a number of perks to share with its employees and customers. Chris adds: "Members of the ABAX team are always at every Posh home game at the ABAX Stadium where we invite guests to come along to get to know us better and enjoy the club's hospitality. 'Of course, now we will be able to be there all through the working week as well'
ABAX has also worked hard to enter new markets during 2015, one example being electrical trade. Seminars are often hosted at the ABAX Stadium where businesses from the region are invited to find out more about the wide-ranging work ABAX undertakes. Alex Harris, Commercial Manager for Peterborough United FC, adds: 'ABAX is a valued, key partner for Peterborough United and we are naturally delighted to see the company relocate its office to the ABAX Stadium. 'With this new proximity between ABAX and Peterborough United, we look forward to developing our partnership with ABAX over this season and the years to come.'
ABAX: 01733 698888
Follow ABAX on Twitter @ABAXUK
Facebook https://www.facebook.com/ABAXUK/
Leave a Reply