A Night at the Drive-In
A Night at the Drive-In 1 2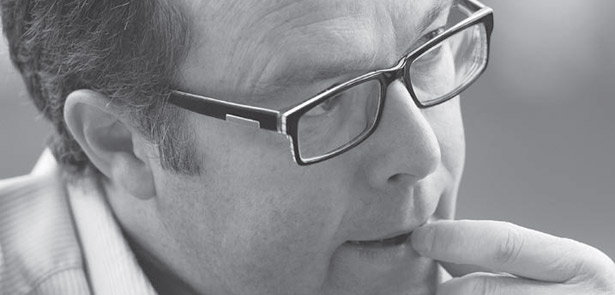 Snuggling up under the stars to watch an al fresco movie in the car... it sounds like a snapshot of 1950's America. In fact, this is an exciting project to bring 10 outdoor screens to Peterborough Garden Park by Operations Director, Dave King. We spoke to the founder of the recently formed Giant Screen Company, about his new venture
It all started when we did the drive-in Halloween movies last year at Peterborough Garden Park. Part of my job here at the Garden Park is to organise events and I just thought let's try something different and utilise the massive space that we've got here for the car park. And it turned into a huge success. We had just over 500 cars for four movies, and everybody loved it. So because of the success of that I thought, well actually, this is a great idea
reveals Dave King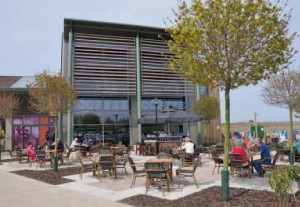 It's easy to see why this would be a huge hit. Drive-in movies have an incredibly romantic appeal, immortalised by the likes of Grease. But the chance to actually turn the clocks back and enjoy this nostalgic pastime is not something that occurs too often in Britain, and certainly notin Peterborough. As Dave explains, this is about offering people a unique experience:
I think it's a novel way of watching films. Obviously we won't be showing the very latest releases and chances are you will have seen the movies quite a few times before. But this is about the different experience really, it's sort of bringing a little bit of how it used to be in America and it's just a bit of fun. One idea I had is to get Aston Martin cars in front of the screen with everybody dressed up in tuxedos and we could do a James Bond night and run Skyfall. But again it's the fact that you're in your car with your girlfriend or with the family and it's just a different experience. And don't forget of course, it's also cheap. At Halloween we were charging £15 a car, but it doesn't matter how many people are in that car, whereas if you go to the Showcase cinema it's probably £18 for two people, plus the food and drink
says Dave.
While visualising this dreamy, all-American experience, there's just one niggling doubt – the Great British climate, which is not particularly known for its cooperation with outdoor events! But according to Dave, this is not an issue:
Put it this way, when we did the Halloween drive-in in October, it was a crystal clear night and very cold. But we had people here in soft top cars with the roof down so they could experience the whole thing properly. We had other people with blankets and hot water bottles and they just loved it. And if it rained, you've got windscreen wipers! So the weather's not really an obstacle, it would really have to be blowing a gale and coming in sideways before it would put people off
The Halloween trial has proved to be an invaluable experience for Dave in moving forward with the project, not just to gauge the public appetite, but also in terms of estimating the price of hire (about £2,000 per night encompassing things like OFCOM licensing fees and manpower), learning how to manage online ticket sales and even working out basic logistics like parking.
Experience taught us that we can't just let the public park wherever they want, on the first night we just said right come in and then realised that there was a sports car behind a 4×4 who couldn't see what was going on! So it was a huge learning curve. But after the second movie we'd got it down to a tee, and we'd hold back all the 4x4s and the MPVs at the back of the car park and let the smaller vehicles go in front
So far, Dave has invested £10,000 of his own money to purchase the first screen – a 40ft x 22.5ft inflatable screen that can be erected in just 15 minutes, making it incredibly easy to assemble and move without the need for huge scaffolding towers. The advancement of technology also means that sound is now broadcast over short wave radio via an FM transmitter, which viewers can tune into their car radio to listen to the soundtrack – as opposed to the original tinny speakers dangling through the windows!
One limitation with the technology at the moment is that it needs to be dark in order to see the screen, meaning Dave is probably the only person in the country eager to see the return of the dark winter nights so he can get the project into full swing, with the aim being to start in September.
However, this is just the beginning and Dave is hoping to expand his fleet of screens as soon
as possible.
The one we've got now is absolutely enormous, so we need to be looking at different sizes,and different projections – you can either do front or back projection – and the technology's moving on so
fast that you can now do 3D outdoor movies
One thing Dave is very keen to purchase is LED screens:
I want to take it to the next level as soon as we possibly can, and that is to get LED screens, because with these bright screens you can watch in broad daylight which creates even more potential of doing all sorts of things locally. But obviously there's a huge cost with those – I need to find about £150,000 to buy one!
A Night at the Drive-In 1 2
Leave a Reply