Oven Gleamers: A Gleaming Reputation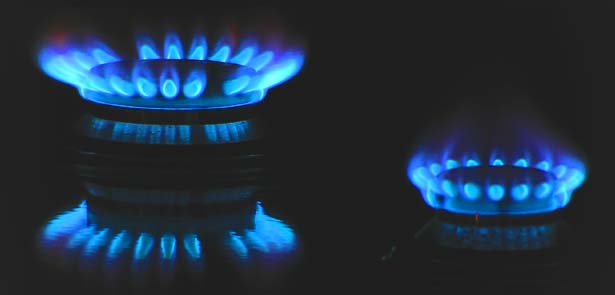 Scared to clean your oven? Have literally no idea where to start? You're not alone! Ben Vanheems talks to Martin Lee, OvenGleamers' Peterborough franchisee 
MARTIN, EXPLAIN WHAT OVENGLEAMERS DOES IN A NUTSHELL?
We are in the business of cleaning ovens, Agas, ranges, hobs, extractors and barbeques. Removable parts such as oven racks are taken to the van and placed into a heated tank that dissolves the most of the grease. The ovens themselves require old-fashioned elbow grease. First the carbon is removed, then there's a wet process to remove most of what's left. After that it's just finishing it all off. The result is that the oven looks as good as new – gleaming!
WHAT MADE YOU DECIDE TO BECOME AN OVENGLEAMERS FANCHISEE?
My wife and I returned to the UK having spent four years in America. Aged 62 I found it difficult to find a 'proper' job, so I decided to take on a franchise. I looked at a few options but in the end settled on OvenGleamers because it appealed to my nature – I have a fastidious approach to whatever I do!
YOU MUST FIND THE END RESULT OF EACH OVEN CLEAN PARTICULARLY SATISFYING THEN!
I do. It's a curious occupation, but I really quite enjoy it. You get the odd stubborn oven but the transformation from grubby to absolutely spotless is quite something.
HOW MANY OVENS CAN YOU CLEAN IN A DAY?
I normally clean two ovens a day but if it's a range oven it takes a full day because there's so much to them. The last thing I want to do is rush because if I do a poor job I won't be invited back next year! Some ovens are tougher than others, but you just have to approach each one as it comes. A lot of customers insist it doesn't have to be spotless but you have to follow your process, so at the end of the day it will be as spotless as I can make it. It's not in my nature to do half a job.
HOW DO YOU PROMOTE YOUR BUSINESS?
As well as advertising and leafleting, I've been running promotion days at the Serpentine Green Shopping Centre in Hampton, where I have a promotional stand. This usually gets me about 10 to 12 jobs, so it's certainly worth it. As I have only had the franchise for eight months I'm still getting my name out there; a lot of people don't even realise you can have your oven professionally cleaned.
HOW DO YOUR CUSTOMERS REACT TO A GLEAMING OVEN?
They get hooked on it! Several people have already asked me to phone them in four or six months to book in another clean. Repeat customers get a slight price reduction, so there's an added incentive there. Once I have regular customers it should be easier to keep their ovens clean. Some of the ovens I'm cleaning at the moment haven't been touched in years, so you do get some shockers!
WHAT IS YOUR ADVICE TO ANYONE ELSE CONSIDERING A FRANCHISE?
Look at what support you get and what the quality of the product is. You have to be happy with what you're selling otherwise it's always going to nag away at you in the back of your mind. When it comes to oven cleaning, I do honestly feel that the process we use is the best.
MARTIN LEE, OvenGleamers 01733 530330, www.ovengleamers.com
Leave a Reply