Communicating success: Peterborough Regional PR and Media Awards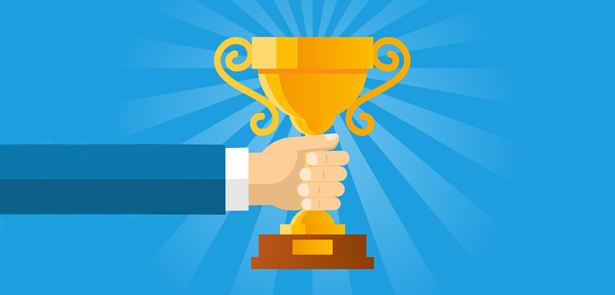 Sharing the message, reporting the news. The recent Peterborough Regional PR and Media Awards celebrated those working in public relations, digital media, marketing and journalism across Peterborough and Cambridgeshire. It was the event's sixth year and held in the beautiful Knight's Chamber, in the Cathedral Precincts. The evening saw awards handed out in eight categories – from Communications Team of the Year to Best Use of Social Media; Creative Campaign of the Year to Journalist of the Year
Winners on the night included the YMCA Cambridgeshire & Peterborough, for their Sleep Easy campaign; Peterborough & Stamford NHS Foundation Trust's communications team, Speed Agency, Shine Charity, Opportunity Peterborough and Peterborough City Council. Peterborough Telegraph reporter Joel Lamy was named  the Journalist of the Year, in recognition of  covering Peterborough's political landscape,  its politicians and city council. The award evening's highest honour was reserved for Iain Crighton MBE – who was presented with the Lifetime Achievement award by Gillian Beasley, Chief Executive  at Peterborough City Council, for his contributions to the business, charity and sport agendas of the city.
Iain has been President of the Cambridgeshire Chamber of Commerce for eight years and recently retired as chair of Peterborough's Chamber.
As a former Chairman and Trustee within the SportsAid Foundation he played a major role in fundraising for emerging athletes in the city – three of whom took  home medals in the 2016 Rio Olympics. He recently took up the role of Trustee  for Cambridgeshire Community  Foundation.
The awards are hosted by Athene Communications and Richard Astle, Managing Director, spoke about the event:  'We think it's important, as the year comes  to an end, to reflect on what has been achieved by those working hard often behind the scenes to promote the city and various great projects going on in and  around it. Big congratulations to all those nominated and all of our winners.
'We were delighted to present the Lifetime Achievement award this year to Iain Crighton – we're not sure it quite compares to being given an MBE by the  Queen, but we really wanted to highlight  the great work he has done, and continues  to do, for the city.'
This year was the first year in which social media was fully integrated from the start of the awards process. This included initial call-outs for nominations, and ran through to live-tweeting on the night. The live-tweeting on the night garnered over 7,500 impressions. Interestingly, even more impressions were gained on the  tweets posted after the event with pictures of the award winners – despite there being fewer tweets!
Over 9,800 impressions, 19 re-tweets, 22 likes and 12 mentions. Entries for the 2017 awards will open in October, so if you work in the  communications and marketing industry then remember to consider entering.
All  information will be available at  www.athene-communications.co.uk 
The winners  ● Communications Campaign of  the Year  Winner – YMCA – Sleep Easy  campaign  Highly Commended –  Peterborough City Council –  Perkins Great Eastern Run  ● Creative Campaign of the Year  Joint winners – Opportunity  Peterborough – Business  Spotlight; Speed Agency &  Vivacity – Peterborough and  The Great War  ● Internal Communications  Campaign of the Year  Winner – Peterborough City  Council – Going Google  ● Best Use of Social Media  Winner – Shine – #GoYellow  ● Journalist of the Year  Winner – Joel Lamy –  Senior Reporter at the  Peterborough Telegraph  ● Communications Team of  the Year  Winner – Peterborough and  Stamford Hospitals NHS Trust –  Communications Team  ● Communicator of the Year  Winner – Steve Titman –  Media Manager at  Peterborough City Council  ● Newcomer of the Year  Winner – Verity Swinscoe –  Marketing Officer, YMCA  ● Athene Special Recognition  Award  Winner – Shelley Green – Shine 
Leave a Reply