Commercially savvy with Hegarty Solicitors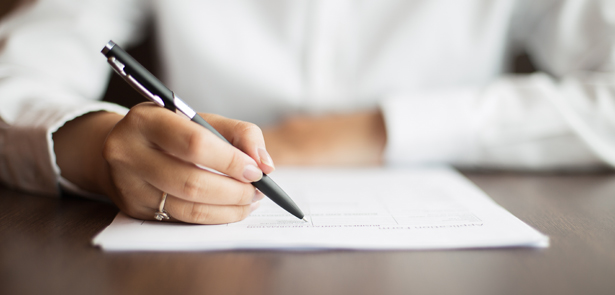 Are your commercial contracts up to scratch? Ashley Sutherland, company law Associate Solicitor at Hegarty Solicitors, tells us what we need to know
Your commercial contracts underpin your business and form the backbone of every commercial relationship you manage. With this in mind, it is vital to know what should and shouldn't be included. Having sound contracts in place will protect your business from potentially damaging disputes in the future. Regularly reviewing and updating both new and existing contracts is therefore essential. Here are some helpful pointers to consider when reviewing or negotiating your commercial contracts.
Liability
One of the most important (and negotiated) aspects of a contract is the allocation of liability, in other words what each party is responsible for in the event of a breach. Appropriately drafted liability clauses will be divided into limitations and exclusions. There are statutory controls around both aspects. For example, there are certain things that cannot be excluded by law, such as liability for death or personal injury caused by negligence. Limitation and exclusion clauses may also be subject to a 'reasonableness' test. If a limitation or exclusion clause is deemed to be 'unreasonable' it could be unenforceable meaning you would be unable to rely on it. It is, therefore, very important to ensure that any attempt to exclude or limit liability is properly drafted.
Payment
A prudent supplier will ensure that its supply contracts specifically identify the price of the goods or services and the payment mechanisms. It is also important to set out the consequences of non-payment. The law does impose a right to claim interest (and very limited costs for non-payment), but goes no further. To protect your business you may want to withhold goods (or instalments) or suspend services for non-payment. These remedies need to be specifically included. Furthermore, the contract could include a 'retention of title' provision allowing a supplier to recover goods in the event of non-payment or a customer's insolvency.
Entire Agreement
The Entire Agreement clause prevents a party relying on a verbal statement or some other document that is not set out in the written contract and specifies which terms govern the contract. This is particularly relevant where sales staff make statements about goods or services to be supplied, or where a customer attempts to contract on its own standard terms and conditions. These are usually excluded as this could give a customer enhanced rights if those statements were not true or mean that the customer's terms and conditions apply instead of the supplier's. These are just three areas for consideration. Contracts can be very complex but they need to be strong to protect your business and to give you peace of mind. You should always seek legal advice before entering into or making changes to any commercial contract.
Get in touch
Hegarty Solicitors: 01733 346333, www.hegarty.co.uk
To speak to Ashley about your commercial contracts call 01733 295553 or email
Image: www.freepik.com/free-photo/sitting-human-woman-workplace-paper_1072721
Leave a Reply