Chairman of Opportunity Peterborough to retire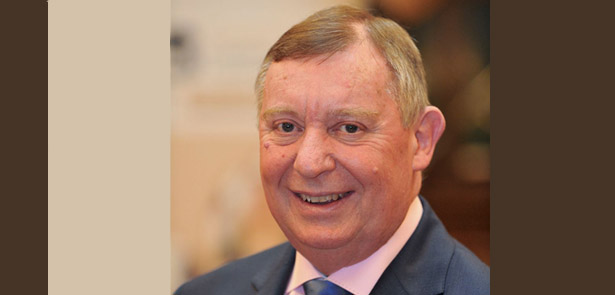 John Bridge OBE DL is to step down from his position as Chairman of the city's economic development company, Opportunity Peterborough, at the end of March 2017 after holding the post for more than eight years
John, who has been a Board member of Opportunity Peterborough since 2006, has worked tirelessly in his role as Chairman and has been instrumental in leading the company's success during that time. Opportunity Peterborough's key achievements during John's chairmanship include the completion of Cathedral Square as a restaurant and civic destination, major inward investment campaigns, the launch of the Opportunity Peterborough's Skills Service, and Peterborough becoming World Smart City in 2015.
Opportunity Peterborough was founded in 2005, originally as an urban regeneration company. In 2010 the company changed its remit to deliver the city's economic growth agenda and has been a major catalyst for Peterborough's economic success ever since.
Announcing his retirement from Opportunity Peterborough, John Bridge OBE DL commented: "I have thoroughly enjoyed my time on the Opportunity Peterborough board and as its chairman. There have been difficult challenges but the company, like the city, has always faced them head on and has a great track record of delivering success. The support of my fellow directors has been key to those achievements and I wish them well for the future.
"Peterborough's business community is continuing to grow and prosper and I will continue to support Opportunity Peterborough in whatever way I can to ensure it plays its part in driving that successful growth."
Cllr John Holdich, Leader of Peterborough City Council and Board Director of Opportunity Peterborough, said: "John has been an excellent Chairman for Opportunity Peterborough. He's led the company through times of strategic change in the city as well as a challenging macro-economic climate, all the while ensuring that both the company and Peterborough thrive.
"On behalf of the Opportunity Peterborough Board and the city, I would like to thank John for his hard work, loyalty and commitment and I'm sure he will continue to support us in our drive to grow the city's economy."
Steve Bowyer is continuing in his role as Chief Executive of Opportunity Peterborough and the company has also recently strengthened its existing Board of Directors with three new private sector appointments: Steve Magenis from Royal HaskoningDHV, Nitin Patel from RXG Redring Xpelair and Caroline Raines from the BGL Group.
The Board of Opportunity Peterborough is hoping to announce a new Chair shortly.
Leave a Reply