A career in accountancy adds up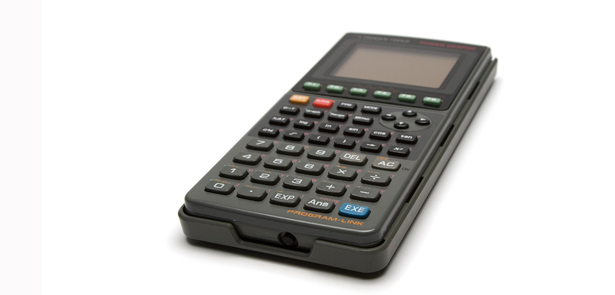 Accountancy continues to be a popular career with over 330,000 registered accounts in the UK, which has grown by over 10% in the last seven years. There are different ways to progress in this career and The Moment speaks to University Centre Peterborough to discover what options are available locally and why studying for a degree in accountancy can be beneficial
The careers opportunities for accountants are not restricted to studying spreadsheets and should not be perceived as boring, with a broadening range of career paths available for those who graduate with a degree in accountancy. Accountants are increasingly becoming a diverse bunch with a wide variety of job roles across all sectors of employment. Careers can vary from 'tax experts' helping organisations maximise their operational profits to 'forensic accountants' working with law enforcement agencies across the world tracing criminal funds and proceeds from crime.
There is no restriction to whether you work in private industry, public sector or charities and not for profit businesses as every business needs to control their funds and accountants play a fundamental part to make this possible at a strategic level. As a qualified accountant you have the choice of potential industries and employers and you can take your transferrable skills to any business sector. While studying for a degree in accountancy at university you will develop additional skills that will stand you in good stead throughout your working life. You do not have to be restricted to working for someone else – as you can be your own boss.
Recent figures from the Office for National Statistics have shown a growth in employment since the last recession and much of this improvement has come from an increase in self-employment. Over 700,000 people have chosen to become selfemployed since 2008 as they can enjoy reduced hours and improved working conditions. For many with other commitments it can enable you to get the best of both worlds and realise the dream of working for yourself. Unlike some other job professions, there will always be a need for accountancy skills in every business sector and it can be easily argued that a qualified accountant is one of the most secure careers. 97% of the world's 100 global leading brands and 100% of the best global green brands employ a ICAEW Chartered Accountant which shows that demand is high amongst large employers.
In Peterborough and the surrounding area there are excellent jobs opportunities as the region continues to grow so the future of working locally is an attractive option. University Centre Peterborough (UCP) has an excellent track record of supporting and developing graduates with the skills and experience so they can stand out in a competitive job market. Local company, Saffery Champness are a top 20 accountancy firm in the UK who work with UCP to take applications from the best students to their full time graduate training positions on completion of their degree. They also employ students on part time contracts during their studies, providing great experience for their degrees and CVs. The BA (Hons) Accounting & Finance qualification offered at UCP offers impressive exemptions from Chartered Accountancy qualifications (ACCA) and covers a vast array of important topics to include auditing, taxation, corporate finance, analytics, management and governance.
To study for a full time degree at University Centre Peterborough is convenient as timetabling for the course is concentrated into two full days which enables students to commute, work at the same time or balance personal commitments with their studies. This is attractive for mature students wanting to return to study and is one reason why the university centre has half of their students aged between 21 and 60.
● To find out more about a career in accountancy and how to study the BA (Hons) Accounting & Finance, you can visit www.ucp.ac.uk or attend an Open Day on Wednesday 15th March or Tuesday 6th June from 5.30pm to 8.00pm. UCP also provide weekly University Drop In Sessions to help with UCAS applications and student finance.
This feature has been supported by Peterborough-based Perkins Engines Company Limited, one of the world's leading suppliers of off-highway diesel and gas engines.
Leave a Reply