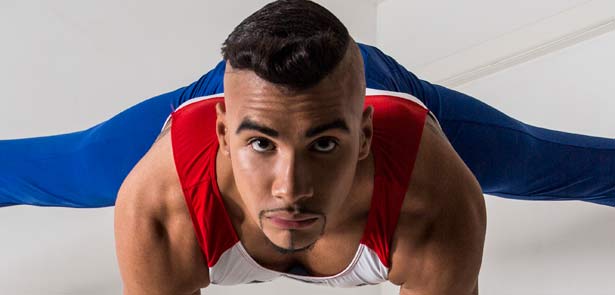 Strictly Come Dancing winner and Olympic gymnast, Louis Smith will be making a guest appearance at a charity event organised by the NSPCC's Peterborough Business Support Group
He will be joined by TV personality Paul Ross, who is also the after- dinner guest speaker.
Organiser Carol Bunning said:
We are delighted that Louis has agreed to make a guest appearance, bearing in mind how busy he is following his success on Strictly. Attracting such high profile guests to our events is key to us continuing to raise substantial amounts of money to support the invaluable work the NSPCC does in our region
The black tie event will be held on Thursday, 21 March at Holiday Inn West in Thorpe Wood and will include a drinks reception, three course meal, raffle and auction with all proceeds being used to benefit children in the local area.
A limited number of VIP packages offering the chance to enjoy champagne and canapés with the pair and to receive a souvenir photograph are also available.
The Peterborough Business Support Group is a voluntary committee of business people from the Greater Peterborough area dedicated to raising money for the local branch of the NSPCC to help and support vulnerable children.
Tickets, priced at £55 or £500 for a table of 10, and information are available by emailing or by calling 01733 223031.
Leave a Reply