Plug in to Peterborough's digital network!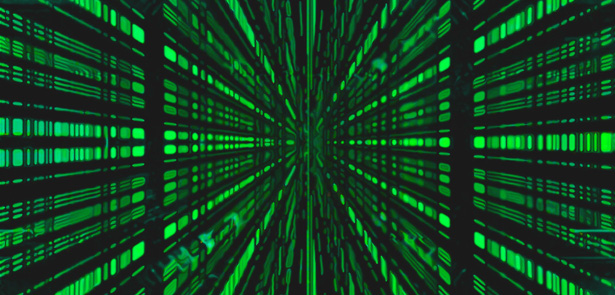 Love video gaming? Fired up by tech? Even fancy making a living out of your passion for all things digital? Then this year's CITYLAN eSports, Careers and Technology event at the ABAX Stadium and the Future Business Centre promises to keep you wired! Ben Vanheems reports...
++ STOP PRESS 12 AUGUST 2015 ++
Due to moving venue at short notice and other mitigating factors, this event will be rescheduled as part of the Peterborough City Skills Service 2016 Careers Event. Find out more about the changes at www.citylan.co.uk/live/
Peterborough: combining technology and business
With its gigabit-speed broadband, high-tech industries and future-facing attitude, Peterborough is rapidly earning a reputation as the UK's number one destination for digital technologies. The ideal place, then, for an expo to celebrate the best of eSports and all things digital. This year CITYLAN launches on 20th-22nd August. The event promises to be a video gamers nirvana – with Call of Duty and FIFA competitions, demonstrations from leading Minecraft experts, advice for anyone thinking about eSports, IT and digital-focussed careers, plus more technology than you can shake a USB stick at!
Local talent
The idea for CITYLAN (LAN is short for 'local area network' – a network that connects up computers within close proximity, for example within a school or workplace) was born out of raw eSports passion, as event organiser Terry Harris explains: 'My 17-yearold son Luke wanted to host a LAN party so he could play video games with all his mates. I said I'd speak to a friend of mine, Dave King, to see if we could rent one of the units they have available for LAN parties at the Peterborough Garden Park. It escalated from there. We thought about putting in a stage and then floated the idea of selling tickets for other gamers to join in. It was Dave who suggested we build a careers exhibition on it, as there are so many businesses in Peterborough involved in technology – from graphic and web design, to network and computer maintenance. Before we knew it the search was on for a bigger venue!' Keen to nurture Peterborough's digital industry, the event won the backing of the city council's then leader Marco Cereste. PCC, along with Peterborough CORE, Peterborough United Football Club and Opportunity Peterborough are sponsoring the event.
Team players
Central to CITYLAN are the eSports tournaments within the main auditorium. Terry and his team have partnered with the European Gaming League – eSports's equivalent of football's UEFA – to run a Call of Duty and others tournament. Teams of four players can enter for the chance to win a prize fund – currently £15,000! – that grows with the number of teams entered. The game will be played in paintball mode. 'When you shoot someone they'll get a big splodge of yellow paint – there will be no blood or guts,' explains Terry. 'And because you'll be playing in competitive mode, there's no acting either – so no talking and, importantly for a family event, no swearing.' CITYLAN is also running one of the first Playstation 4 Call of Duty arenas, with Sony providing all the hardware and a prize fund presently at around £2,000. The games start on the Friday, allowing young people to collect their GCSE results the day before then celebrate or commiserate accordingly! The FIFA competitions run throughout the day and are free for anyone who has paid to be in the arena. 'People can just select a console, sit down and play FIFA,' says Terry. 'If they win they walk away with £200 plus hardware.'
Shop and learn
A number of free-to-attend highlights will be hosted in the side rooms surrounding the arena. Retail stands will offer expo-goers the chance to stock up on kit – headsets, keyboards, mice and more – plus games and Minecraft accessories, while a technology area will allow people to get hands-on with the very latest developments in eSports that will leave minds well and truly boggled. 'Expect things such as Oculus Rift [virtual reality headsets], Formula One cars and 3D printing,' adds Terry. The careers fair will showcase some of the opportunities available within the digital, IT, coding, design, development and eSports industries. A first for Peterborough, the fair will include both local and national employers, as well as organisations and educational institutions offering advice on learning and employment through networking and Q&A sessions. Digital People in Peterborough (DPiP) will be bringing Raspberry Pi computers. The tiny credit card-sized computers are made from just one board, making programming highly accessible. Anyone interested in programming will be able to give it a go with a series of basic, intermediate and advanced courses using the Raspberry Pi. 'It's what's called a Raspberry Jam – and it's a great way for novices up to try, for free.' You can also have a go at making your own robot.
Magical Minecraft
The main stage is where the Minecraft is happening. Youtube sensation and Peterborough local AshDubh will be showing how it's done in afternoon and evening sessions, while Stephen Reid of Immersive Minds is demonstrating how Minecraft can be used as an educational tool. 'Stephen runs things like archaeological digs using Minecraft,' explains Terry. 'If you imagine going into one of Immersive Minds' servers – you would just see a big green field. Then, as you start digging through the blocks, you might stumble across a buried galleon. It's really fantastic stuff. He's going to be doing that on stage and encouraging people to get involved.' CITYLAN is also featuring retro gaming experiences for parents hankering after the games of their childhood. Rediscover the old 80s and 90s games on machines such as the BBC Micro, Amstrads and Spectrums. Take part in a mini tournament and see if your fingers are as nimble as you remember them!
Family event
CITYLAN promises to be very much a family event, with a food village and a marquee on site, so people can picnic. Music will keep to the digital theme, with instrumental loops, electro, 80s funk and DJ sets from Peterborough Youth Radio favourites. The whole event is also being streamed to a giant screen by the Guildhall in Cathedral Square and online via live streaming video platform Twitch. Terry can't wait for this inaugural event: 'CITYLAN is all about building up the digital side of Peterborough. The city has a lot to offer and we believe the time has come to shout about it. CITYLAN is a celebration of all that talent.' CITYLAN's launch is testament to how far Peterborough has come as a digital tech city – and the journey's only just begun.
Business need-to-know: essential information to get your company involved!
Time is running out to get involved in Peterborough's first Careers, Technology and eSports expo at the ABAX Stadium and the Future Business Centre this August! To be part of it, phone the CITYLAN freephone number 0800 083 2565, or email
Sign up for a retail or careers stand for as little as £200 per day for one day, two or three days – with discounts for more than one day. Everything will be supplied, just bring your branding and staff.
Get five Spectator tickets and five Family tickets for your employees to come and experience the excitement of eSports; take part in robotic and developer workshops; try your hand at driving an Indy race car in the Indie developers zone where the newest games and apps are on display; or enter the FIFA daily challenges!
Why not sponsor one of the eSports teams? It's all at the ABAX and on-display in Cathedral Square on a giant 12-sqm screen!
Tickets are £12.50 for Spectators and £35 for a family of four (minimum one adult)
CITYLAN ■ 20-22 August, 10am to midnight, at the ABAX Stadium and the Future Business Centre. ■ Entry to the careers and technology expo is free, with ticketed activities starting at £15. For more information visit www.citylan.co.uk, phone 0800 083 2565 or email
Leave a Reply