New consultancy service is helping businesses become leaner and greener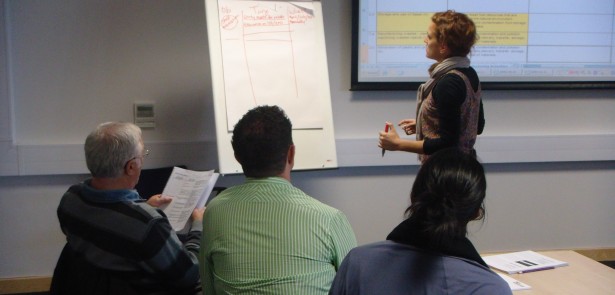 Businesses across the UK are signing up to a new consultancy scheme which can help their company save thousands of pounds in energy and waste bills.
Investors in the Environment (iiE), which is part of Peterborough Environment City Trust (PECT), launched iiE Consultancy to provide expert advice to companies who want to trim their monthly outgoings.
Since launching in May, iiE Consultancy has helped businesses in London, Liverpool, Birmingham and Newport, in Wales, to cut cost and improve their reputation.
The wide range of consultancy services run alongside iiE's existing Investors in the Environment certification and membership scheme (1) which has been in operation since 2010.
Environment Consultant Katie Woolston said: "We have been really pleased with the response so far. We thought it would be more of a slow build but we have been very busy since the start.
"We are offering a wide range of consultancy services designed to meet the needs of our existing members and the wider business community.
"PECT has supported businesses of all sizes and from a range of sectors for over 15 years, so we have a wealth of knowledge and a proven track record of delivering impressive results, with over £362,000 as well as 7,841 tonnes of CO2 saved by the businesses we've supported in the last year alone.
"This was an average saving of over £8,000 per business, ten times the average cost of our consultancy services, so a worthwhile investment!"
The scheme's success has been bolstered by the support of Leicestershire-based Ivy Link Partnership, an independent and impartial energy and sustainability consultancy.
Ivy Link is working with iiE Consultancy to identify businesses which would benefit from a resource efficiency audit to highlight where energy savings could be made. Types of businesses signing up to the scheme include casinos, bingo halls and leisure resorts which typically have high energy bills.
The services offered by iiE Consultancy are:
Resource efficiency audit – Identify where companies can make savings. The on-site audit includes examination of electricity, gas, water and waste services.
Feasibility studies – All the information a company needs to decide if a new technology or equipment upgrade is needed.
Implement an Environmental Management System – A range of packages to help with EMS implementation and certification, including ISO14001, BS8555 and Investors in the Environment. Helps provide the expertise you need to save significant time and resources in getting certified quickly.
Carbon Management – Support to help you calculate and report your organisation's carbon footprint and understand how to manage it.
Environmental Management Network – A new network of green businesses where companies can network, attend workshops on key environmental topics and discuss problems with other like-minded businesses. Telephone support from our expert environmental consultants.
Other tailored support to meet that company's needs – Includes policy writing, sustainable purchasing guidance, waste management and travel plans.
To find out more, or to discuss your company's support needs, contact Katie Woolston on 01733 882549, 07908 375557 or email
Leave a Reply