Green Light For Expansion At Peterborough Garden Park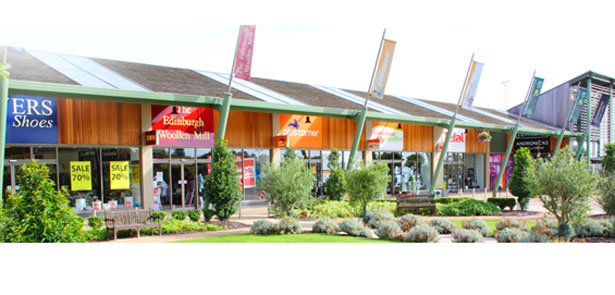 Popular plans for a second phase of development at the award winning Peterborough Garden Park were given the go-ahead by Peterborough City Council's Planning Committee
The new development will be welcome news for businesses locally in Peterborough and Cambridgeshire, as well as the East of England, with customers travelling to the Park from the wider area bringing a further boost to local trade.
The multi-million pound extension to the retail park near Eye will include a new supermarket to serve the communities to the east of Peterborough, a Skills Centre to promote training and apprenticeships and a Cycle Hub to help local people make greater use of the Green Wheel cycle route. It will also create up to 300 much needed jobs, as well as a further 150 local jobs during construction.
The new development will consist of 6,500 sqm accommodated to the southeast of the existing complex, with associated surface car parking and shared access arrangements. The development has received overwhelming support from local people, communities and organisations alike, with more than 40 letters of support being sent to the city council's planning officers as well as a further 1,000 postcards of support from local residents and customers.
Peterborough Garden Park opened in spring 2010 representing a £20 million investment in the city. Since then the Garden Park has quickly established itself as not only a popular and important retail centre, but also as a key contributor to the economic and visitor offer of the city. It won the BCSC national award for Best Out of Town Retail Park in 2010.
Gordon Edington, Chairman of Peterborough Garden Park, welcomed the committee's decision, saying:
We're delighted that our plans have been approved. The new supermarket will bring added convenience and choice to the area as well as creating much needed job opportunities and skills training. I'm really grateful for all the support that our plans have received and would like to thank everyone who took the time to share their views and support the application. Our next step is to start the process of making our plans a reality, including talking to various supermarket chains about the site. We will, of course, make sure that we keep people up-to-date about developments.
Councillor for Dogsthorpe, Bella Saltmarsh, has also welcomed the council's decision saying:
The Garden Park has made a real difference to the area and I am very keen that it continues to expand and thrive. The supermarket will provide a much needed food store for residents of Welland, Dogsthorpe, Parnwell, and Eye and the overall development will bring a welcome employment boost for local people.
To find out more visit www.peterboroughgardenpark.co.uk
Leave a Reply