From The Farm To The Fork – Food Focus Is On The Agenda At Business Event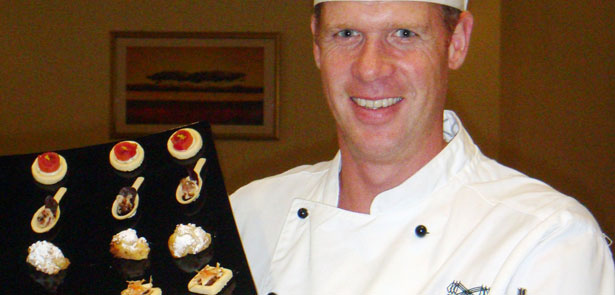 Captains of commerce from around the region will be finding out about the sustainable 'food from the farm to the fork' ethos at a high profile business event
Held in Peterborough, Business Focus is a one-day seminar showcasing success in the Business Environment Capital of the UK.
Staged at Peterborough Arena at the East of England Showground, the venue itself will be sharing its agri know how with seminar goers on Wednesday, October 17.
The charitable arm of the venue, the East of England Agricultural Society, will be among the many exhibitors and delegates to stage a seminar – and has invited Professor Sai Gu to speak on the subject of advanced biofuel technologies for low carbon economy.
As part of the event the venue will be promoting its successful Fork Direct From the Farm philosophy with special taster samples for delegates during the day.
The innovative and inspirational FDFF initiative uses local, fresh and seasonal ingredients
This means the venue can dish up mouth-watering meals made with locally sourced,fresh and healthy ingredients.
And during Business Focus, the catering team will demonstrate that British-sourced ingredients can be used to creating some of the best-loved foods from around the world.
Peterborough Arena general manager Chris Dyers said
We want to celebrate Peterborough's multicultural community and promote the use of British ingredients within world foods. We will be providing free canapés at the Business Focus for visitors to try foods from China, India, Italy, Poland and the Caribbean
The FDFF current list of local suppliers includes:
– Seasonal strawberries and soft fruit from Lutton Farm near Oundle.
– Aberdeen Angus from Briston Fen near King's Lynn.
– The Fruit Pig Company in Wisbech, supplying rare breed, free range pork
– Grasmere Farm at Deeping St James
– Fresh and seasonal vegetables Russell Farm Produce Limited, Wisbech
– King Bros in Peterborough, suppliers of British cheeses.
– Milk and cream from Peterborough Dairies.
– Woburn Country Foods, located in Bedfordshire, who supply a range of bacon and sausages as well as smoked products, like venison, chicken and duck.
Gregg Pryce head chef said
Food Direct from the Farm succinctly describes the food consumed at the East of England Showground, whether for a Gala dinner, a conference or a consumer event. With over 800,000 visitors coming through the gates of the Showground each year, people will be guaranteed to eat locally sourced, fresh produce that is of the highest quality and best value
FDFF was launched in 2003 by the East of England Agricultural Society to promote British Agriculture by sourcing all of the produce used in the Showground's indoor and outdoor catering operations from local farmers and food producer.
The initiative currently supports over 30 local businesses from across the region – all members of the East of England Agricultural Society – and is continuing to expand.
Join the growing number of exhibitors and delegates attending this year's event. Book your stand or register at: www.businessfocus.uk.net
Leave a Reply