Cross Keys Homes and Sue Ryder: working together to make a difference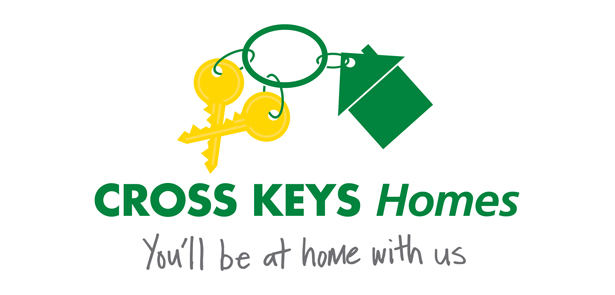 Peterborough's largest housing association has joined forces with a worthy local charity to help provide some fantastic opportunities to people who are looking to gain work experience
Cross Keys Homes has teamed up with Sue Ryder, which runs Thorpe Hall Hospice in Peterborough, to help offer a wide range of placements to job seekers on its Working 4U employment support programme while also benefiting the hospice.
Work experience placements will be available in Sue Ryder shops across the region, and at the hospice's day centre and kitchen, and will help those looking for work to gain necessary on the job training.
Cross Keys Homes' Working 4U programme also helps to provide job seekers with one-to-one support, work clubs and a wide range of courses and national qualifications.
Cross Keys Homes' Community Programme Manager, Ruth Mingay, said, 'This is a great opportunity for those who are taking part in our Working 4U programme to gain some valuable experience in a workplace, which they can then put on their CV and use their experience when applying for paid work.
'It is exciting to be able to support the work done by Sue Ryder as a charity and the local hospice, while offering these great opportunities for work experience.'
Kelly Thompson-Moore is the volunteer co-ordinator at Thorpe Hall. She said, 'Thorpe Hall Hospice and the Sue Ryder shops which help fund the hospice's work rely on volunteers so we're delighted to be working with Cross Keys Homes on this scheme, offering people the opportunity to gain valuable experience while they're helping us.'
Sue Ryder also leases two of Cross Keys Homes' shop units in Hampton Court, Westwood and Central Avenue, Dogsthorpe. The Sue Ryder shops are supporting the Thorpe Hall Hospice Capital Appeal, raising £6 million to fund the building of a state-of-the-art new hospice at Thorpe Hall in Longthorpe, Peterborough.
To find out more about the appeal and how to get involved visit the website www.thorpehall.org. Or if you are unemployed, at threat of redundancy or working part-time and looking to increase your hours and would like to find out more about Cross Keys Homes' Working 4U programme and how it can help you, call 01733 385128 or visit www.working4u.org.uk
Leave a Reply