Crightons Hydropool in Grand Design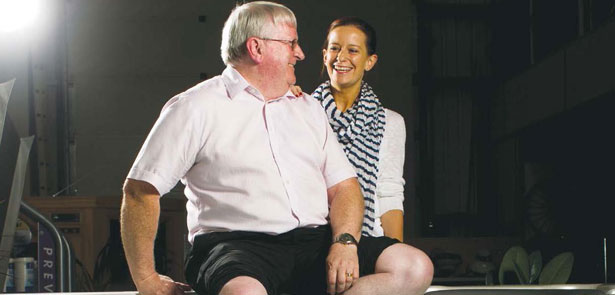 Crightons Hydropool made its TV debut when a 19ft Hydropool was used in a project on Channel 4s hit show Grand Designs
Gwyn and Kate ap Harri undertook the renovation of a 1920's cinema and chose one of Crightons's 19ft Hydropool Aquatrainer Swim Spas to be installed as part of the £450,000 development.
Iain Crighton, Chairman of Crightons Hydropool, said:
Gwyn and Kate were really keen for their boys to have a place to have fun and learn to swim, whilst they could also relax and unwind
The Swim Spa, featuring powerful jets to enable you to swim in place and a hot tub at the other end was a perfect solution.
'It was an honour to be part of this amazing transformation and seeing our product playing an integral role in the garden was definitely a satisfying feeling.'
The show was aired on 4 September 2013 but can be seen on Channel 4 On Demand.
Leave a Reply