The Country Garden Florist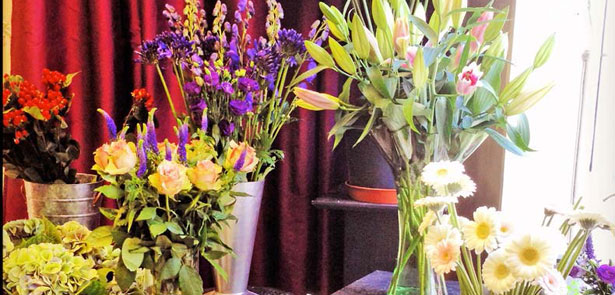 The Country Garden Florist celebrated its official opening on Saturday, 21 September in Wisbech
The ceremony was attended by the Mayor of Wisbech and guests who enjoyed champagne, plus a 10% introductory offer on products and services.
Co-founder, Steve Willingham, said, 'The Country Garden Florist is a little different from your average florist. We are boutique in style and create classic and vintage floral arrangements at the same prices as regular florists. Our tagline is "affordable luxury flowers". We're also different because we predominantly use local English grown flowers for an informal just-picked-from the- garden feel, and to help our local flower growers. But we also import the highest quality Dutch flowers to cater to all tastes.'
The new floristry business will provide bouquets and arrangements for a variety of occasions, from weddings and funerals to business events and home decor.
In addition to Steve, the team comprises experienced florist Sarah, who has been in the industry for over 24 years, and Steve's wife, Donna, a production editor for a digital photography magazine with a passion for floristry.
The company offers a same-day delivery service in Wisbech, King's Lynn, March and Peterborough, and can also deliver nationally and internationally through a relay system.
Steve reveals that even though the shop has only just opened, the company has already been successfully trading. 'We are a member of eFlorist (similar to Interflora) and even before the official opening we've been taking orders and making deliveries, and so far we've had excellent feedback!'
Leave a Reply