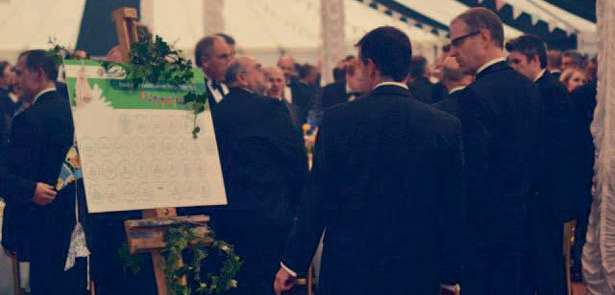 This year the event was held in the beautiful Deanery Gardens in the grounds of Peterborough Cathedral. Over 300 city and business leaders attended the event which celebrated business in Peterborough as well as providing valuable networking and business development opportunities for guests.
Chief Executive of Opportunity Peterborough, Neil Darwin, said:
The Bondholder Dinner is one of the longest standing and most prestigious business events for Peterborough. The Dinners provide a chance to showcase local success stories and update the business community about the on-going work to attract new businesses into the city as well as supporting companies already based here.
Holding the event in the grounds of Peterborough Cathedral worked really well, despite the weather! The Deanery Gardens made for a really picturesque setting and we are grateful to Peterborough Cathedral for their support of the event. We hope to do something equally spectacular for next year so watch this space!
The event was supported by Serco,Barclays, Baker Storey Matthews, Barnack UK, Buckles Solicitors and Peterborough Regional College
Leave a Reply