Amplifon celebrates the opening of their new, state-of-the-art hearing centre in Peterborough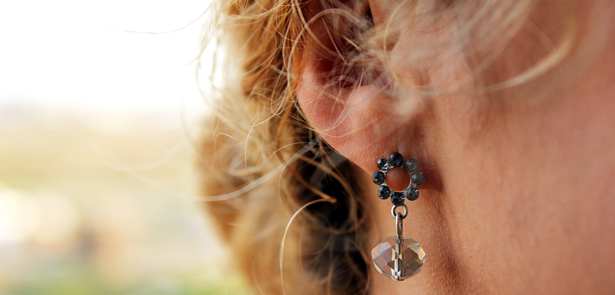 Amplifon is delighted to announce that their hearing centre in Peterborough has recently relocated to a brand new state of the art branch on Bridge Street
On Friday, 10 January, Amplifon Hearing Centre in Peterborough reopened in a more prominent high street location, making the popular hearing centre even more accessible to its local residents.
As the world's leading dedicated hearing care specialist, Amplifon already has over 60 years of experience helping thousands of people with hearing loss to improve their hearing and reconnect with the world around them. Since its founding in 1950 by Charles Holland, Amplifon's growth has continued to go from strength to strength, and they now have over 5,700 branches in 20 countries, and more than 200 Amplifon hearing centres across the UK and Ireland.
Barry Downes, Professional Services Manager, says, 'Our new branch enables us to build on decades of exemplary customer service in Peterborough, enhanced by specialist assessment facilities and the widest range of affordable hearing aid technologies.'
The new state-of-the-art branch in Peterborough offers the very latest digital audiometric testing facilities and surrounds-sound technology, which has the ability to imitate a variety of everyday sounds and scenarios. This exceptional new technology allows Amplifon to provide their customers with the best possible environment for hearing checks, service and support.
Anna Pugh, Peterborough Audiologist, says, 'Our branch co-ordinators, Joy and Margaret, have been well known to hundreds of our private hearing care patients for over a decade, and I am delighted to have recently joined the team at Peterborough.
'I'm looking forward to using the resources we now have in the new branch, to thoroughly understand the problems our patients experience with their hearing loss in everyday situations, and to help to resolve them with the best technology available in the market today, combined with the personalised care and professional attention Amplifon in Peterborough has always delivered.
Our services include hearing loss assessment, specialist assistive devices for phones and TV listening, and hearing protection for work and recreational noise situations.
Previously most people came to us through recommendation by existing patients because the Branch wasn't on a main thoroughfare, whereas our new Branch is just along from the Town Hall so now you can't miss us!
We recommend that everyone should have regular hearing checks for the best possible hearing health, especially those over the age of 50. Our consultations are free without any obligations, so why not call in to book an appointment? You'll always get a warm welcome.'
Formerly at Cross Street in Peterborough, the new branch contact details are 37 Bridge Street, Peterborough, PE1 1HA, 01733 343 009.
Leave a Reply