Brightfield Business Hub: together in spirit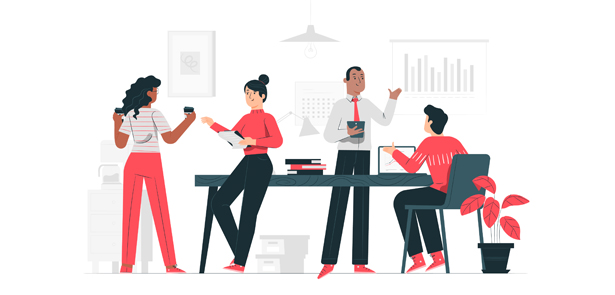 Tenants of the Brightfield Business Hub have responded to these testing times with a spirit of support, unity and selflessness
In difficult times it's easy to focus only on the challenges we face as individuals and as isolated businesses, yet since measures were announced to combat COVID-19, here at Brightfield Business Hub we've seen an incredible spirit of unity and support from our tenants, selflessly offering support for each other and the wider Peterborough business community. So, whether you're an employer or an mployee, whether you want business advice or simply someone to talk to… there's a Brightfield Business Hub tenant willing to show their support over the phone or via online video call. If you'd like to find out how to access support and advice, or would like to add your support and services to our growing list, please contact Hub General Manager, Michelle Craig
ABSOLUTE CONVENIENCE
Brightfield Business Hub, with its modern offices, high-speed internet and easy access to the city centre, A1 and other major transport routes is home to freelancers, entrepreneurs, start-ups and manymore established businesses within the Peterborough area. It provides coworking space, meeting rooms and event space, as well as serviced and virtual offices. Additional facilities include an onsite café available for informal catch ups, lunch meetings or just a coffee. There's a tenant gym and, we're excited to announce a further extension to our gym facilities, 'The Workout Hub' opening to the public once restrictions allow. This alongside our onsite hair salon and beauty room by LH Hair Design II means you'll always look your best.
With advanced plans in place to provide an on-site crèche and swimming pool, it doesn't matter whether you're a solo entrepreneur or a business with a cohort of staff, Brightfield Business Hub is a truly convenient base for any business. Whatever your needs, Brightfield Business Hub has a solution to suit from an office address to cost-effective and flexible coworking spaces for new and growing businesses. We're here to support you now and in the future.
SUPPORT AND ADVICE
For details about the Hub or to find out how to access support and advice please contact Michelle Craig at michelle@ brightfieldbusinesshub.co.uk Brightfield Business Hub would like to wish you all good health and to stay safe and well. Please adhere to the government guidelines and #stayhome.
Brightfield Business Hub
Bakewell Road, Orton Southgate, Peterborough PE2 6XU. 01733 595885, brightfieldbusinesshub.co.uk  
Image: www.freepik.com/free-photos-vectors/business
Business vector created by stories
Leave a Reply