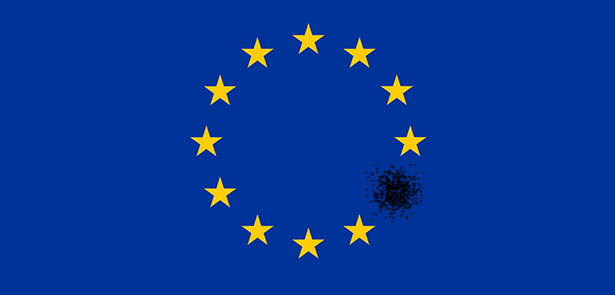 Last year more than 60% of Peterborough residents voted to leave the EU. Yet as Brexit negotiations get underway, the fallout from the referendum is already harming local businesses, as evidenced in Moore Stephens' annual survey of owner managed businesses
Research by local accountancy firm Moore Stephens reveals that more than a third of local businesses (38%) said they were already suffering a negative impact as a result of the Brexit vote, compared to just 8% of businesses in the region that felt they had benefitted since the referendum (against 16% nationally). More than half of businesses in the East Midlands (53%) cite the impact of Brexit as a major concern for 2017.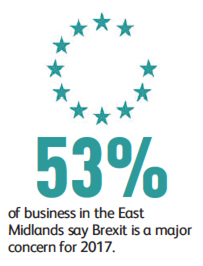 As part of its annual survey of owner managed businesses (OMBs), Moore Stephens surveyed close to 700 business owners to determine their views on Brexit and the outlook for their business in the year ahead. Among those OMBs suffering some negative repercussions as a result of the vote, most indicated this was due to the weaker pound.
This has pushed up the cost of imports including raw materials and increased the prices charged by suppliers. How the UK economy will fare during the course of the next year as Brexit negotiations begin remains a key concern. In the East Midlands, two-thirds (66%) of owner managed businesses viewed the strength of the UK economy as a key threat to growth in 2017.
The focus for businesses in the East Midlands is predominantly on growing domestic sales. More than a third (38%) said they plan to expand their UK customer base, while only 7% intend to increase export activity. Moore Stephens says the focus on investment into the UK market rather than overseas means that small businesses in the East Midlands are unlikely to feel as much of the positive impact of the fall in sterling post Brexit as big businesses.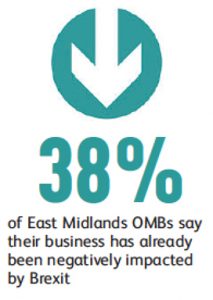 Moore Stephens Partner Geoff Norman says: 'OMBs have already faced the pressure of rising business costs with the introduction of the Living Wage and increases in business rates. With the cost of imports and raw materials increasing following Brexit business owners are preparing to 'defend their position' and we're seeing plans that require a significant amount of capital put on hold. 'OMBs will need to undertake precautionary strategies to protect their businesses, whether this is through exchange rate protection or other measures, and it's a good time to assess their strategic risk management policies.' Despite the increased pressures, it's not all bad news. Locally, 37% of businesses reported better than expected performance in 2016. Geoff continues: 'OMBs have been and will continue to be an important part of the UK economy.
'The latest challenge to affect small businesses in the guise of Brexit will give the sector concerns as evidenced by the survey. However, the OMB sector has shown itself to be robust and flexible in the past and it will be again.'
Leave a Reply