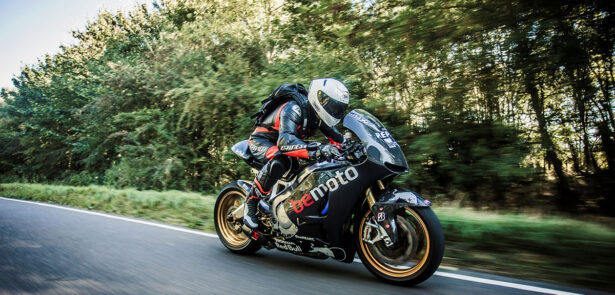 BeMoto Bike Insurance was established in 2015. Based in Peterborough, with a growing team of motorcycle insurance specialists, our products cover the whole of the UK and Isle of Man.
The team has years of experience in financial services and insurance, working for big name brands. BeMoto was set up to focus on motorcycle insurance of all types in our own unique way – mixing business with pleasure!
As bikers, we believe in treating bikers fairly, offering an excellent service and a great product at a reasonable price. For example, we don't charge an 'amendment fee' if you want to make a change to your policy mid term.
We work with the leading UK underwriters and cater for a variety of insurance needs for any type of motorcycle, quad and trike – including modified, multi-bike, classics & scooters. We also offer fire & theft cover for SORN or non-road legal motorcycles in a garage, race van policies, personal accident products for biker injuries and travel repatriation for bike holidays and trackdays.
We are privately owned, not part of a large corporate group
We are local, in Cowgate, employing around 60 people with around 40,000 policies
The owners are keen bikers and our philosophy is to treat other bikers fairly and offer great products and services at fair prices
We are the only bike specialist broker in our industry that doesn't charge amendment fees to make policy changes mid-term
Our Titanium Cover is market leading for only £45 more
Weekdays (Monday – Friday 9am – 7pm):
Quotes & Sales: (01733) 612586
Service & Renewals: (01733) 907001
www.bemoto.uk

Leave a Reply