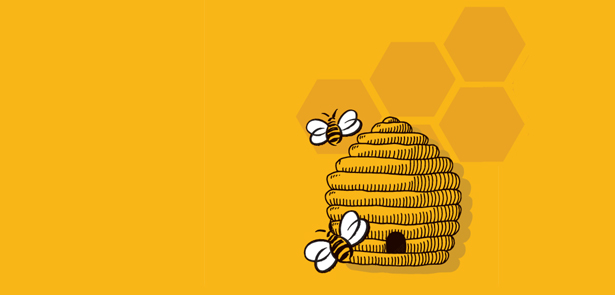 Businesses across the Greater Cambridge Greater Peterborough Local Enterprise Partnership area are taking action to improve their energy efficiency and save money – now you can join them
A boost of investment into the Greater Cambridge and Greater Peterborough Local Enterprise Partnership region has enabled the launch of a brand new project: Business Energy Efficiency (BEE). Funded by the European Regional Development Fund (ERDF), the aim of the project is to encourage and enable local businesses to become more energy efficient. The BEE programme provides free support to eligible organisations in the region, offering access to a range of funded services including on-site energy reviews, grants for energy efficiency projects and specialist technical consultancy such as feasibility studies. This support not only has the potential to reduce your company's operating costs, but in turn could also help your business become more competitive, aid growth and strengthen resilience. BEE will supply you with helpful support tailored to your business.
The project is offering two strands of support
● Free Energy Reviews Energy efficiency advisors can visit your premises and help identify opportunities to save money and reduce carbon emissions.
● Grant Funding BEE has a limited pot of funding to enable businesses to invest in capital projects and implement energy efficiency measures. The maximum grant available is £20,000 or 25% of eligible project costs (whichever is the smaller). The project covers the Greater Cambridge and Greater Peterborough Local Enterprise Partnership (LEP) area, which includes 14 local authority areas.
The programme is open to Small and Medium Sized Enterprises (SMEs) that employ less than 250 full-time equivalent staff. The business must also have an annual turnover of below €50million OR an annual balance sheet below €43million. Eligible businesses can have a fully funded energy review until early 2019, however grant funding is limited and is only available until all funds have been allocated. There are eligibility criteria that your business will need to meet and the project is unable to support businesses from certain sectors. A full check will be completed when you register your interest.
The BEE project launched first in the Anglia region back in 2016, and so far has supported nearly 200 businesses and identified energy savings of over £1.5million for Norfolk and Suffolk businesses. The benefits of the programme are clear, as one participant explains: 'Having BEE Anglia come to our business and take the time to understand our needs was very valuable; their report enabled us to prioritise improvements that will have the most significant energy and cost savings and reduce our carbon footprint.' The project is funded by the European Regional Development Fund (ERDF) and is bringing together experienced organisations and energy efficiency practitioners led by the charity Peterborough Environment City Trust, and delivered in partnership with Nwes and Groundwork.
● Find out how your business can benefit today, call 01733 882544, email or visit www.beecp.co.uk 
Are you a business looking to gain environmental accreditation?
Investors in the Environment (iiE) is a national environmental accreditation scheme. It is designed to help organisations save money, reduce their impact on the environment, and get promoted for their green credentials. The scheme provides all the help, support, and networking you need to make your organisation greener and ensure you get recognition for your eco initiatives. The great thing about iiE is that it is suitable for organisations of all types and sizes – from sole traders through to large multi-site employers. Plus members don't need to have any prior experience or environmental expertise in-house.
● Want to find out more? Visit www.iie.uk.com
Leave a Reply