Ashwood Homes: building communities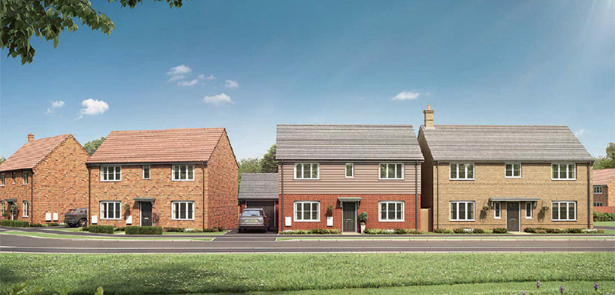 It's been another successful year at Ashwood Homes, with five developments currently underway and new communities flourishing
Ashwood Homes has a strong reputation built on exceptional quality, high specification and traditional home designs. Building new homes in Lincolnshire for 25 years, they constantly strive for that level of care and attention to detail that fosters sustainable communities and a real sense of place. New developments currently underway include the prestigious Holbeach Meadows Development.
This phased scheme of 900 one to five-bedroom homes will see an established community constructed that helps to alleviate the local housing need and the difficulties facing first-time buyers and young families. Expect stylish, affordable, energy efficient homes at an affordable price. Alongside the scheme Ashwood Homes will be providing a community facility and contributing to the provision of school places within Holbeach. Also breaking ground in Holbeach is The Brambles, an exclusive collection of two to four-bedroom homes bringing Ashwood Homes' same sense of quality, style and space to the fore.
Plans for 2020
Next year brings an exciting new development of two to five-bedroom homes in Surfleet, near Spalding. Surfleet is a quintessential country village in South Holland district lying within convenient commuting distance of Peterborough, Boston and, of course, Spalding, just three miles to the south. Situated in the Lincolnshire fens and with the River Glen running through it, the village makes for a scenic and peaceful place to live despite its close proximity to the A17. The village boasts a primary school, pubs, parish church, local shop, golf course and more besides. Surfleet is also located just one-and-a-half miles from Pinchbeck, where there are even more shops, a football club and further amenities. Keep an eye out on the Ashwood Homes website and Facebook page for all the latest information on this promising new development and other exciting news that's on the way!
Ashwood Homes 01406 490590, www.ashwoodhomes.co
From the Chairman
We have had a very busy year, with new developments such as Ashburton Grove and The Spires starting. And we have even more developments on the horizon, with Holbeach our focus as the year draws to a close. Ashwood Homes aims to invest everything into our customer journeys.

Each new home is designed not just to please but exceed expectations. The most important people are our customers who choose homes in which to build their futures. The satisfaction and confidence in us from our very first meeting onwards is a key measure of success.

The local communities in which we build are important to us too. We provide assistance and sponsorship to local good causes and support our employees in raising money for charities that are important to them. I encourage you to visit any of our Ashwood Homes Developments. Our sales teams would love to show you around our high quality new homes!
Warmest wishes, Ashley King, Chairman, Ashwood Homes
Leave a Reply