Allia Future Business Centre: make a SERIOUS impact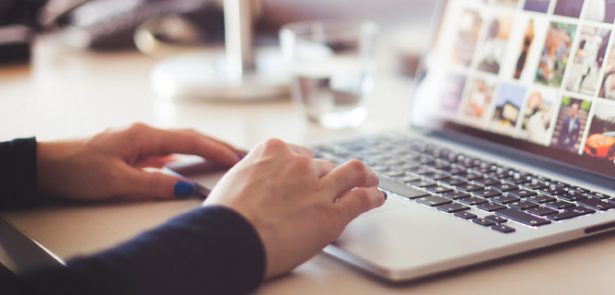 Are you an entrepreneur or potential entrepreneur seeking to make a positive impact for people, planet or place? Does your impact venture need help to get off the ground or to reach the heights you know it could? Good news: a new programme from Allia Future Business Centre, Peterborough, called Serious Impact, is offering FREE support to help potential entrepreneurs, early stage startups and enterprises to achieve their full potential
Getting your business idea to fly is a difficult at the best of times – and sustaining growth, scaling your business or simply maintaining a level course can be no less challenging, especially with the added uncertainty of Brexit. Now, a new programme of support, advice and guidance has been launched in Peterborough to help impact ventures achieve success, whether a pre-start, startup or established business and regardless of the business model and structure. It's completely free to access and is run by Allia, an organisation entirely dedicated to creating social impact through enterprise. In fact, since 2013 they have worked with over 400 impact ventures, helped create over 240 jobs and supported ventures to raise over £20M of investment. Operating from Allia's Future Business Centres in Cambridge and Peterborough, and backed by £1.7m of investment, the Serious Impact programme will deliver support to inspire entrepreneurship, drive growth and create sustainable ventures in sectors such as AgriTech, SocialTech and CleanTech, which aim to help solve social and environmental problems from climate change to food poverty to the issues faced by our older population.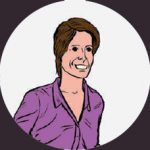 Andrea Cockerton – Dowsing Sound Collective
PART-TIME 'FRONT MAN' FULL – TIME PEOPLE GIGGER
"Allia really, really made a huge difference to the business because, in terms of the growth that we needed, they gave us some brilliant ideas about how to grow and how to make the business work. My advisor was objective and gave me some really crystal clear advice, which made a huge difference to the ability to carry on. Often young companies are set up and there is a lot of enthusiasm but even with the best idea and will in the world, you have to have a business that can last without you."

About Allia Future Business Centre
Allia creates social impact through enterprise. It does this by providing access to finance, workspace and practical support to social and environmental businesses and charities, and by stimulating new ideas and collaborations among organisations that aim to address social challenges. www.allia.org.uk

About Future Business Centres
Allia's Future Business Centres provide space, mentoring, skills-training and entrepreneurial inspiration for start-ups, early stage businesses and future business leaders who want to make a positive impact. There are currently Future Business Centres in Cambridge and Peterborough. Allia supports ventures that create social and/or environmental impact. Since 2013, 400 social ventures have been supported leading to the creation of 240 new jobs.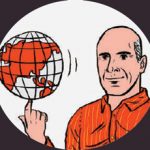 Patrick Guyver – AGRIinsight
PART-TIME GLOBE TROTTER FULL – TIME AGRI – LANDSCAPE MAPPER
"Finding relevant funding is difficult. But with Allia comes a business advisor to provide guidance on what we should be doing and not doing. For expectations of potential funders, showing that you have a pipeline reduces their risk in investing in you. When they are on board and contracts signed it will be much easier to secure additional funding on the market, which is our target for the next six months. It's a very supportive environment. We have also made great contacts."
Caroline Hyde explains: 'Entrepreneurs flourish in times of uncertainty and change. This is because people are more open to new ideas, technologies and ways of working than they are when the economy is stable. We also believe it is possible for local impact ventures to create positives out of the negatives. Serious Impact will help entrepreneurs to understand and prepare for all of the challenges and opportunities of running successful ventures, including those that will arise out of Brexit.'
Since 2013 Allia has supported 400 potential entrepreneurs, start-ups and early stage social and environmental impact ventures, which in turn have created 240 new jobs. Many of these ventures are flourishing; winning awards and investment whilst also creating the impact they intended. However, impact entrepreneurs also face the same sort of challenges as other start-ups and early-stage businesses, such as how to generate revenue, how to protect ideas and how to make the organisation sustainable. Caroline Hyde adds:
'Serious Impact is the evolution of Allia's combined experience and knowledge to date, and represents a significant opportunity for impact ventures to access the support needed to achieve long-term success and sustainability. We are really excited to be launching this new programme of support and we look forward to working with many more entrepreneurs across the region.' Neil Darwin, chief executive of the Greater Cambridge Greater Peterborough LEP, says:
'Allia's Future Business Centres in Cambridge and Peterborough are already contributing a great deal to our local area by helping social and environmental ventures address the challenges they face. The high-quality free advice and more offered via the Serious Impact programme means that local entrepreneurs will be equipped to cope with the issues or changes that Brexit will throw at them, whatever they may be. www.futurebusinesscentre.co.uk
Marko Cosic – COHEAT

PART-TIME Tinkerer, FULL TIME CLIMATE ENGINEER
"Allia's programmes are designed for growing a businesss from bedroom to boardroom. Allia asks what your vision is and works with you to make sure you can keep delivering it. The company is designed with sustainability in mind. As well providing practical assistance, Allia regularly brings in experts for seminars on things like R&D, tax credits, employment law VAT. That is very helpful and much needed. The team is also really friendly; they don't bite and are very patient, even if you have an occasional completely daft idea."

Come to free About Future Business Centre Meet and Greet sessions

There are regular free meet and greet sessions held at Allia Future Business Centre in Peterborough. It's an informal opportunity for potential and established entrepreneurs and founders to get an insight into the free range of support available to them from Serious Impact. Come along on ● Sept 6: 10.30 – 12.30 ● Sept 20: 10.30 – 12.30 ● Oct 4: 10.30 – 12.30 ● Oct 18: 10.30 – 12.30 To book your free space visit: www.seriousimpact.co.uk/meet  
What is Serious Impact?
Serious Impact is a new programme from Allia for impact ventures and entrepreneurs. Serious Impact provides free support to help potential entrepreneurs, early stage startups and enterprises to create and scale solutions that make a positive impact for people, planet or place.

Who is it for?
It's for Impact Ventures and Impact Entrepreneurs, in other words, individuals and organisations seeking to make a positive impact for people, planet or place. You could be a potential entrepreneur with a brilliant idea but unsure how to turn it into a business. Or a startup with a financially sustainable business model needing help to launch it. Or an established business delivering both impact and profit, but looking to scale. The range of free programmes support and energise entrepreneurs and ventures in the following key sectors: ● Social ● Tech for Good ● Cleantech ● Education ● Agritech ● Health and Wellbeing ● Smart cities and the Internet of Things

What do you do?
Once you've been assessed by a business advisor your journey can begin at any level: ● Workshops 1 day sessions help you discover your purpose and devise impact business ideas ● Startup 60 day part-time programme to develop business ideas and test with potential customers ● Accelerate 3 months support to help great teams with new ideas to build and launch ● Incubate 9 months incubation programme combining quality mentoring and free workspace ● Innovate Design, prototype and test in the Future Business Centre's state-of-the-art Innovation Lab in Peterborough
Find out more: www.seriousimpact.co.uk
T: 0845 4562431
Leave a Reply