Addison Lee creates 250 jobs at new Peterborough customer service centre.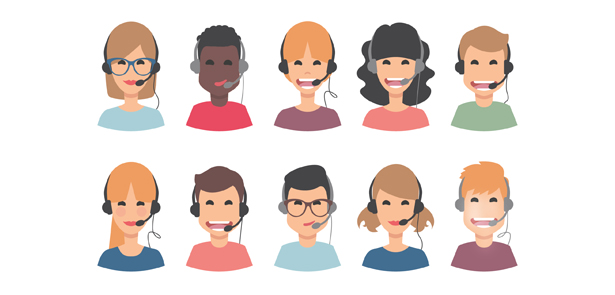 Europe's largest private hire company has chosen Peterborough as the home for its new customer service centre as it accommodates a dynamic phase of growth and prepares for the future. Addison Lee is now looking to recruit more than 250 jobs at the customer service centre which will be based at Access House in Hampton. The news that Addison Lee has recognised the potential Peterborough has as one of the fastest growing cities in the UK has been welcomed by Peterborough City Council leadership and city MPs
Addison Lee is a premium car and courier service that operates in more than 80 countries across the world. It has has over 80% of the FTSE100 as clients and fulfils ten million journeys in London each year. To accommodate a dynamic phase of growth, the company is to relocate parts of its back office from Camden, London to Hampton, Peterborough.
Catherine Faiers, Addison Lee's Chief Operating Officer, said: 'Addison Lee's expansion plans and recent international growth mean we need to move our customer services. Peterborough, with its vibrant, ambitious workforce is an ideal location as we look to recruit 250 employees to help us grow. 'We're a fast-growing, confident international company. Our sector is going through real change and our business is well placed to serve passengers, employers, cities and communities with the transportation services they need. We need people to grow with us during this exciting period in our development.'
Addison Lee will be creating a range of customer and digital service roles. It will not be bringing any taxi service operation to Peterborough. The company, which also has a presence in the US and Asia, remains committed to London, where the company will still employ over 500 people in Camden and West London. Its digital booking and management systems have been recognised as industry leading and Addison Lee was named 'Disruptive Tech Leader of the Year' at the 2017 Techie Awards. This capability, combined with recent acquisitions, is helping to establish the company as a global leader in business ground transport.
North West Cambridgeshire MP Shailesh Vara said: 'It is excellent news that Addison Lee is relocating its customer service centre to Peterborough and I was very pleased to visit the company's premises. The large number of jobs that will be created by this move is a huge boost for the local economy and shows again that Peterborough remains one of the UK's most attractive cities for new and expanding businesses.'
Councillor John Holdich, Leader of Peterborough City Council, said: 'Addison Lee is an ambitious and expanding company with a footprint all over the world; one that is committed to creating many jobs at their customer service centre in Peterborough and supporting our local economy. 'They have recognised the potential Peterborough has as one of the fastest growing cities in the UK and for our commitment to creating a cutting-edge digital economy and how we work with our business partners, schools and colleges to grow and nurture talent in the customer service and digital industries.' Peterborough MP Stewart Jackson, added: 'This news reinforces the attractive economic and employment qualities that this city has.'
Steve Bowyer, Chief Executive of Economic Development Agency, Opportunity Peterborough, said: 'We're proud to have supported Addison Lee's decision to come to Peterborough. Peterborough continues to have huge appeal to investors, evidenced by our healthy pipeline of enquiries that we aim to convert to additional jobs and further growth for the city.'
To view the available roles Addison Lee is recruiting for in Peterborough visit www.yourjourneystartshere.co.uk 
Image: www.freepik.com/free-vector/customer-service-avatar-collection_1116727
Leave a Reply