A Guide To….Peterborough's Networking Groups
The Term 'networking' seems to have garnered a bit of a reputation in recent years: a euphemism for escaping from the office and munching free bagels; a breeding ground for aggressive sales pitches and having business cards shovelled down your throat; or simply a lot of extra hassle for little gain. But there is more to networking than bagels and business cards
In addition to increasing business and bringing together like-minded contacts, networking can be a fantastic way of trading ideas, learning new skills, keeping up to date with industry news, raising your profile and building long term relationships. The question is: which group is right for you?
Every network has subtle differences. Some only cater to women, some are better suited to large corporations, some are free to join while others have membership fees, and some are based online. In a thriving economic hub like Peterborough, it is unsurprising that there is a diverse range of business networks to choose from. The Business Moment explores some of the options…
Peterborough Chamber of Commerce
WHAT: By far the largest networking group in Peterborough, PCC is part of the Cambridgeshire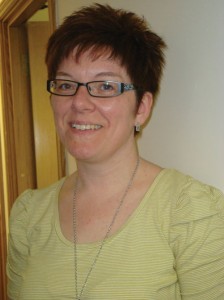 Chamber of Commerce which has roughly 4,000 active members. The focus is as much on building relationships, meeting new people and sharing ideas as it is about boosting members' business profiles and generating sales leads. Sector Co-ordinator Helen Bosett summarises, 'It's very much an organic process – meet people have a chat and see what happens!'
TYPICAL EVENT: Structured events such as the monthly speed networking and safari networking breakfasts encourage members to meet as many people as possible, boost business profiles and develop contact lists, while evening drop- in sessions held every fortnight allow members and non-members to chat informally in a relaxed environment. There are also one-off events such as black-
tie dinners and comedy nights, plus the annual Business Focus Exhibition (held this year in October 2012).
ADDITIONAL SERVICES: A diverse range of seminars and training workshops are held regularly on topics from marketing to fashionable business attire for women. These classes are organised by the chamber but utilise the expertise of the members. Members also benefit from strong promotional activity including a monthly magazine featuring members' news and special offers, which are also promoted via social media and on the website. There is also a long list of exclusive benefits such as free legal expenses insurance, a free HR advice line and numerous discounts. Helen adds: "Lots of people use our networking events for competitor analysis as well. They come to see what services competitors are offering, and what angle they are using to push their services."
SUITABLE FOR: Business to business companies primarily, but due to the size and the range of services there is something for everyone.
USP: Peterborough Chamber of Commerce process export documentation and have international trade services at discounted rates for members.
COST: Starts from £195 + VAT for annual membership, plus a £50 registration fee + VAT, rising incrementally depending on number of employees. There are also additional costs for some events.
CONTACT: www.cambridgeshirechamber.co.uk
Peterborough Bondholder Scheme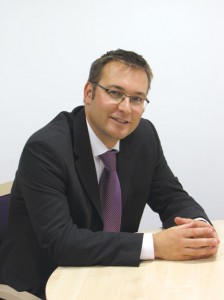 WHAT: With over 1,000 members, this is the largest free networking group. Facilitated by Opportunity Peterborough, the scheme is dedicated to bringing local businesses together and supporting them.
TYPICAL EVENT: Bi-monthly breakfast meetings from 7.30–9.00am attended by around 200 members at each event. These include breakfast and an unstructured networking opportunity, followed by carefully selected guest speakers sharing insight and knowledge plus a presentation from Opportunity Peterborough on the latest news and developments.
ADDITIONAL SERVICES: Members receive an online profile as part of the growing online network, which can be updated with contact details, news and special offers. An online directory is also available so members can search for useful contacts and interact with them directly. A twice-monthly newsletter is distributed featuring member news, funding opportunities, business events and information. Thanks to links with partner organisations, there are also a number of benefits, from free membership to UK CEED (the largest group of environmental businesses) to a 24% discount on a range of private health schemes.
SUITABLE FOR: Anyone and everyone. There is a huge range in company sizes from Thomas Cook and Perkins, to new startups. There is also a diverse cross-sector mix of businesses.

USP: It is completely free with a very useful online network facility.
COST: Free
CONTACT: www.opportunitypeterborough.co.uk/bondholder/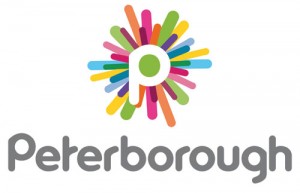 The Business Club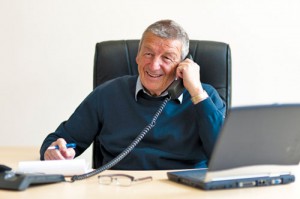 WHAT: One of the original business clubs in Peterborough, formed in 1992 by Brian Soanes. The Business Club has hubs across East Anglia with over 300 members in the core Peterborough group. Brian describes it as a "business community" where the focus is on building relationships between clients (they have even been responsible for three marriages in the last few years) sharing ideas and helping with problems – not just selling.
TYPICAL EVENT: Fortnightly evening events that mix business with pleasure, as Brian says: "If it's not fun I wouldn't want to do it. There is a lot of banter and jokes, and if people feel uncomfortable we go out of our way to make them feel welcome." The first half allows members to mingle, while the second half features a speaker or workshop on topics around growth and success. There are also one off events, such as annual golf days. The Business Club also helps to organise the Business Focus Exhibition every year.
ADDITIONAL SERVICES: There is full induction training to help members get the most out of the service, plus an in-depth assessment so The Business Club can create a tailor-made service and facilitate useful meetings. For example, if members are targeting medium sized business, they will not be paired with sole traders. Members also have individual profiles on The Business Club online network which they can update with links to their business and social media.
SUITABLE FOR: Small to medium companies (1–50 employees) that are owner managed, particularly suited to the service market and business to business companies. Individuals should also be decision makers who are willing to contribute.
USP: A money back guarantee! When members join, The Business Club discuss the top three priorities for that business, (e.g. sales, strategic alliance and raising business profile) and both parties agree on feasible figures to measure success for the first year. Providing the member attends 50% of the meetings in that year, a full money back guarantee is available if these figures are not met.
COST: Registration fee for small businesses (fewer than 10 employees) is £89 + VAT, then £49 a month + VAT. All meetings are included.
CONTACT: www.the-businessclub.org

BNIPeterborough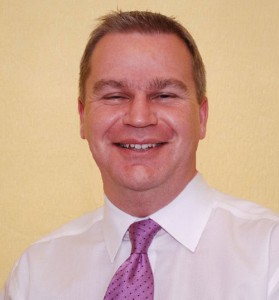 WHAT: An exclusive networking organisation that only allows one person from each profession (or specialism) to join. There are currently 18 members. The focus is on referrals, you are not selling to the people in the room but developing trust and long term relationships to help foster warm leads. It is more structured than other organisations with an absolute focus on business. Ken Craig said: "The Chapter has seen business worth millions of pounds being passed between its members. Visitors often struggle at first to understand the formality and commitment of BNI but it is exactly those traits which allow members to generate work and grow their businesses. Being a member
of the Peterborough (POSH) Chapter of BNI has made sound business sense for many local companies and can do so for yours too!"
TYPICAL EVENT: Weekly breakfast meetings start at 6.30am. A different member gives a ten minute presentation on their business each week, designed to educate other members. Every member is also given a 60-second slot to update the group on the latest news. Non- members are also welcome to attend the meetings for £10.
ADDITIONAL SERVICES: BNI provide training for new members to get the most out of the service, plus a mentor system to give advice and guidance. Building up business acumen and confidence is also a key part of the BNI group, for example preparing weekly presentations allows more nervous members to develop skills and confidence.
SUITABLE FOR: Trades do particularly well. Ideal candidates are business owners, or someone with the authority to make decisions. Must be someone who is prepared to give as well as receive. Members who do not fulfil the expectations will lose the privilege of representing their trade. Current vacancies range from a florist to a solicitor.
USP: Exclusivity increases value for members.
COST: £435 + VAT per year, plus a registration fee of £110 + Vat.
CONTACT: www.bnipeterborough.co.uk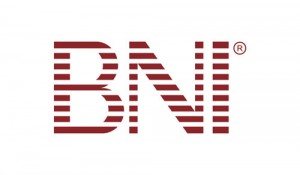 ALTERNATIVE OPTIONS
Federation of Small Business
The UK's largest campaigning pressure group promoting and protecting the interests of the self- employed and owners of small firms. It has 200,000 members across 33 regions and 194 branches with regular regional networking events, speakers and training workshops. There is also a huge list of exclusive member benefits including tax protection, legal protection, special offers and discounts.
Visit: www.fsb.org.uk/ lincolnshire/branches/peterborough
EnviroCluster Peterborough
A growing network of around 350 businesses, investors and academics who develop clean technology solutions in areas from water supply to low carbon vehicles. EnviroCluster promotes skills development, provides inward investment, fosters sharing of knowledge and opportunities, and helps members to reach
new global markets.
Visit: www.envirocluster.co.uk
Peterborough Premier Club
A business club dedicated to women. Monthly meetings are hosted by a speaker and give members the opportunity to develop new contacts and learn new skills. The website also provides access to news, features, guest blogs and newsletters.
Visit: www.thewomensbusinessclubs.com/peterborough-premier-club.html
Peterborough Young Professionals
A Facebook based networking group with a focus on social events such as pub quizzes, football tournaments and bowling as well as speed networking events to promote relationships between local professionals and new trainees in an informal environment. Membership is free and there are currently 125 members signed up.
Leave a Reply