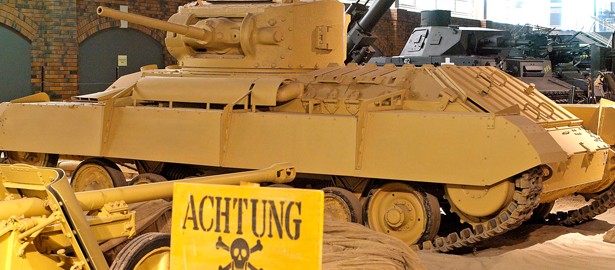 Wed 9th May 2012 - Sat 15th September 2012 2:00 pm - 3:30 pm
Land Warfare houses the finest collection of tanks, military vehicles and artillery in the country.
Explore the exhibits during this ninety minute tour and, as the group will not exceed 25 people, there will be plenty of opportunities for questions, debate and personal interaction.
Meet at the entrance of AirSpace
Advanced booking required
Tickets can be purchased online or by calling the Box Office on 01223 499 353.
Find out more
Leave a Reply