Lido – Summer Season 2012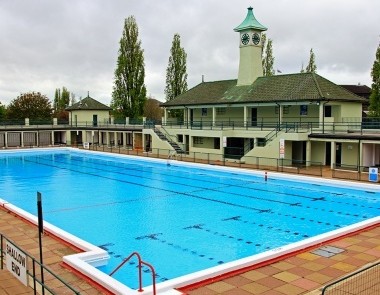 Sat 26th May 2012 - Sun 2nd September 2012 10:00 am - 4:00 pm
Peterborough is one of the few cities in Britain that can still boast to having a Lido.
This year, Peterborough Lido will be opening its doors with TWO great events. To help us celebrate, we would like to invite you for a FREE swim on Saturday 26 May.
Then, take a dip and celebrate the Diamond Jubilee extra Bank Holiday on Tuesday 5 June with entry to the Lido for just 60p per person from 10am – 4pm.
Find out more
www.vivacity-peterborough.com/event/lido-summer-season-2012
Leave a Reply