Holiday on Ice – Tropicana – The Passion Tour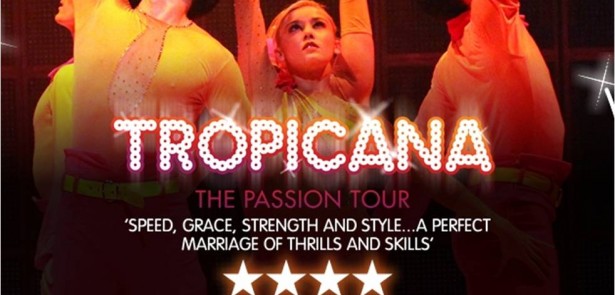 Thu 2nd February 2012 - Sun 5th February 2012 7:00 pm - 11:00 pm
Get ready to fall in love with Tropicana – The Passion Tour.
Sensuous from start to end, this production of sheer extravagance and highly charged entertainment looks set to melt the ice at the Peterborough Exec, East of England Showground. A cast of over 40 world class skaters will seamlessly glide through smouldering boleros, sultry Latin rhythms, Big Band and high-octane Rock 'n' Roll. This show simply exudes Passion.
Created and choreographed by Olympic champion Robin Cousins MBE, Tropicana celebrates love and life: with extravagant costumes, passionate dances and non-stop music this is one of the most thrilling ice spectaculars you will ever see.
With an original musical score, the show also features interpretations of some of the best loved songs from world-renowned songwriter Barry Manilow including 'I Can't Smile Without You', the iconic 'Mandy' and the one and only 'Copacabana'. For the first time in Holiday on Ice's history, the show will employ a giant, state-of-the-art LED screen as the backdrop to the show, enhancing the action on the ice with a thrilling light show and explosive effects.
To find out more and book visit http://www.showground.org.uk/Event.asp?EID=173 or call 0844 581 1313
Leave a Reply