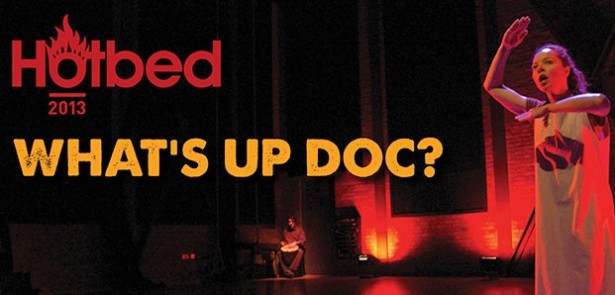 Sun 14th July 2013 4:30 pm - 5:15 pm
Hester Chillingworth is Artistic Director of national and international production company, GETINTHEBACKOFTHEVAN. His piece for the What's Up Doc? series, is Agent Everywhere, which explores the processes of a particular experiment.
The production is one of six short plays to be performed as part of What's Up Doc?, a series of six short plays written and created in response to a question or challenge following discourse with Docs: pre-eminent philosophers from the across the world.
Plays are performed in twos. Agent Everywhere will be performed during the same slot as How to Begin by Hisham Matar.
Tickets for the performance are available from http://www.junction.co.uk/artist/5457.
Find out more
http://www.menagerie.uk.com/hotbedfest/
http://www.junction.co.uk/calendar/2013/junction/Hotbed%20Festival
Leave a Reply