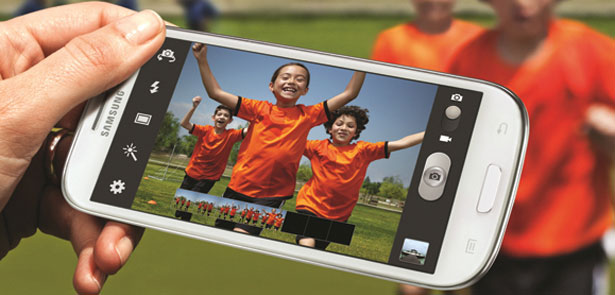 Big, powerful and packed with tricks; is this the best Android phone around?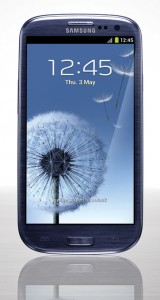 Samsung's previous Galaxy phone (the S2) was one of the best Android handsets to date. Its replacement – the S3 – arrived with the kind of hysterical fanfare usually reserved for Apple products. To say this phone has a lot to live up to would be tech land's understatement of the year. So what of it?
The S3 is packed with innovative features, which we'll come on to, but first of note is its size. A 4.8-inch screen adorns the front; a godsend for the sausage-fingered; a nightmare for those of tight trouser, but it's actually very slim and light – just 71mm wide and 137mm long. It weighs 133g. The finish is nice and smooth but we'd be lying if we said it didn't feel a touch plastic-y, especially when compared to the bullet-proof iPhone 4S. However, when put against the older S2, this new Galaxy is much improved.
The screen quality is excellent with the super AMOLED display producing rich colours and deep blacks. Needless to say, high-resolution video and photos look absolutely stunning, as does flicking around the menu system on the latest version of Android – Ice Cream Sandwich (ICS), which is Google's best effort yet and presents us with a raft of tricks such as unlocking the phone via face recognition.
Samsung has also added its own bank of whizzy features. 'S Voice' is like Apple's voice-control 'Siri'. However, like Siri, it's not foolproof and works best when responding to the simplest of questions and commands.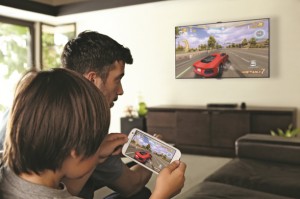 If you've seen the adverts, you'll have seen 'Smart Stay', which turns the screen off when the front camera can't recognise you looking at it any more. Find a contact from the S3's address book, raise the phone to your ear and, rather than wasting heaps of energy pressing the call button, Smart Call will dial the call for you.
Finally, Social Tag matches faces in photographs with your contacts' profiles, updating their status automatically. Gimmicky; yes. Fun to impress your friends; yes.
Elsewhere, Samsung has added pretty much everything you want from a modern-day blower. NFC – the contact-less tech that will one day be adopted by retail shops far and wide – is present, as is S Beam that allows fast wi-fi transfers between S3's.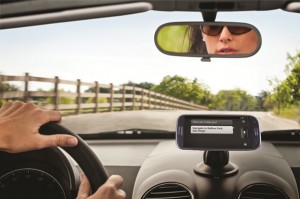 Another excellent addition is 'Hubs'. Hundreds of thousands of apps are available in the Google Play store, so finding the good stuff can be tricky. The Game Hub and Video Hubs recommend decent titles and the Music Hub offers unlimited streaming of its 17 million tracks for £9.99 per month.
Camera-wise, the S3 has a 8MP lens on the back – capable of full HD 1080p video – and a 1.9MP, 720p number on the front. In the battery longevity stakes, it'll last the best part of a day when used intensively and around a week in standby. Both of which are better than the iPhone 4S.
Like computers, the processor is also a key ingredient and the S3's quadcore chip allows apps, HD video and the snazzy interface to run very quickly.
There's 64Gb of internal storage on some models and more can be added via a microSD slot.
With all considered, the S3 now stands at the top of the Android phone table. Android aficionados will love its power, design and forward-thinking features. It may even tempt some iPhone users away from their next lengthy contract. May…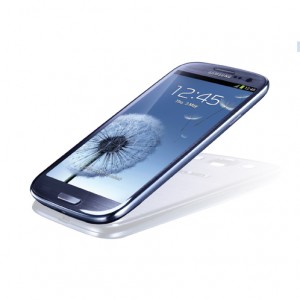 Leave a Reply