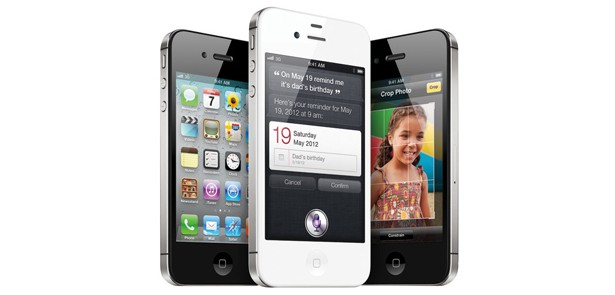 The most powerful iPhone Apple has ever made but is it just a cosmetic upgrade?
For 16 months, a lot of talk in tech circles has been about the iPhone 5. So, when Apple announced the 4S, many hearts were dashed when it would be another year before a brand new iPhone was launched. However, while the 4S looks and smells like its predecessor, under the industrial exterior is a more powerful, pumped-up phone that has, in many ways, caught up with the glut of competing Android handsets that have had more than a year to refine their wares.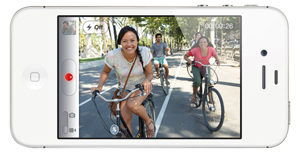 The main change is with the phone's processor. It's now dual-core, which means it operates faster, switches between apps quicker and can power the kind of graphics usually reserved for dedicated portable gaming consoles such as the Sony PSP. If you have an Apple TV unit connected to your television, you can also 'mirror' the phone's HD content, in real-time. So play a movie, game or app on your phone and it will be mimicked on the big screen.
The main change is the phone's processor. It's now dual-core which means it operates faster.
With the phone's new iOS 5 software (also available as an update for the iPhone 4 and 3GS), it doesn't need a computer to get going. Just switch it on, connect it to a wireless network, tap in a few details and you're away. The phone uses Apple's 'iCloud' service to store mail, contacts, calendars, reminders, bookmarks, notes, contacts, music and apps. Essentially, it means everything (bar movies and TV shows) are backed up and ready to use on all of your devices. But of course, these devices have to sport the Apple logo.
The iPhone 4 got a lot of stick for its poor antenna, which led to call dropouts. Thankfully, this has been improved on the 4S, with call quality more reliable and 3G internet speeds a little quicker. The battery seems to have a taken a little hit in terms of standby time, however switching off a few settings that constantly use the 3G network improve things somewhat.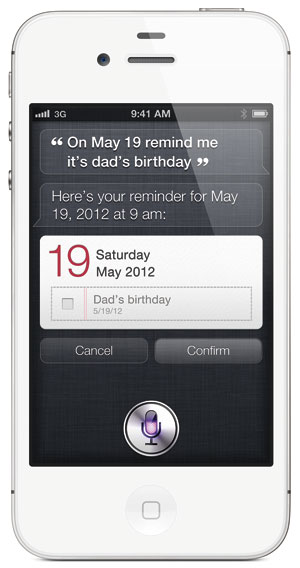 The biggest addition, however, (along with a memory upgrade to 64Gb) is a new feature called Siri – a voice-controlled personal assistant that will check and change calendar entries, call contacts, check the weather and answer a variety of questions. In use, it's pretty hit and miss – you'll need a quiet environment and a clear voice for the best results – and we're not sure we'd use it in public just yet, however as a technology that could one day be used in computers and televisions, it's impressive.
So, should you buy it?
If you're still running on iPhone 3GS power and want the latest Apple phone; yes. If you've got an iPhone 4; download the latest iOS 5 software and wait another year for the iPhone 5. Unless you're one of those people that simply must own the latest and best.
Price: Various on contract
Leave a Reply