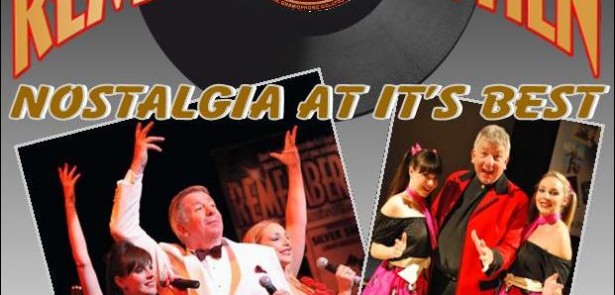 Don't miss 'Remember When' at the Bourne Corn Exchange on Thursday 16th February from 2.30pm, featuring songs you'll know and love from four decades of musical hits.
'Remember When' is one of the country's most popular nostalgia shows featuring Neil Sands and his cast of talented West End performers.  Enjoy a wonderful afternoon of feel-good musical memories from the 40s, 50s, 60s and 70s – back to a time when songs had words you could sing along to, you didn't have to lock your front door and it took five minutes to warm up the TV!
You won't be able to help yourself from singing along to songs made famous by Doris Day, Bing Crosby, Julie Andrews, Max Bygraves, Vera Lynn, Elvis Presley, ABBA and many more.
'What a wonderful show' – BBC
Tickets are £11.00 and £10.00 for concessions and are available from Bourne Corn Exchange, Bourne Area Office or online at www.guildhallartscentre.com
Find out more: http://www.bournecornexchange.co.uk/event-details/?id=118
Leave a Reply