Donnie Rust: Beefcaked – 20th September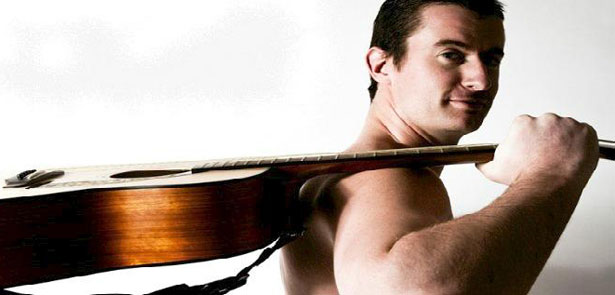 East Anglia's very own comedic busker will be making an appearance at The Junction, Cambridge this September
Donnie Rust, AKA The Naked Busker has finally brought Beefcaked to Cambridge! A heart-to-heart with you, the audience on the dangers of excessive gym grunting, proper men's room etiquette, why raincoats should always be worn on first dates, and baby elephants. All while standing with just a guitar to cover his modesty. Supported by the whimsical genius of Jon Watson on his mighty keyboard this is a show not to be missed for any reason.
Bring you cameras and your Facebook friends. Photographs are available afterwards.
At The Junction, Cambridge.
Tickets £12 / £10 concessions
Door open at 7pm
To book your tickets online click here
To book over the phone please call the Junction's Box Office on 01223 511 511
The Junction
Clifton Way
Cambridge
CB1 7GX
Leave a Reply