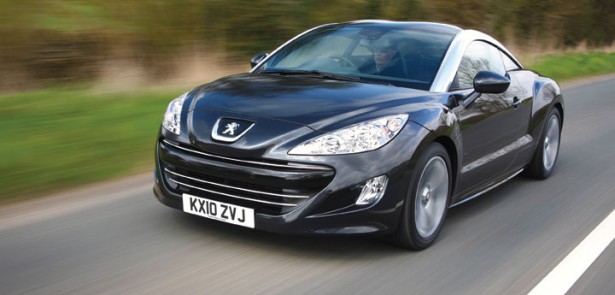 When are you out of your comfort zone?
You know, that place – physically or emotionally – where you feel most comfortable. For yours truly, it's anything to do with numbers. With finding even the simplest of equations more difficult than brain surgery with a spoon, it makes the end of the financial year hell.
For others it could be starting a new career, competing in a different sport or juggling a bunch of angry vipers. I guess that's why you don't see the latter very often. Well, not in Queensgate at least.
Peugeot was building middle of the road hatchbacks and saloons making its new sports coupe – the RCZ – a genuine surprise. While it's not inexperienced in building performance cars, its speciality has historically been hot hatches. Although these have always been fast (especially the classic 205 GTi – see overleaf) they're still ultimately a family hatchback and therefore compromised. The RCZ, by comparison, was designed with speed and handling as a priority with interior space and practicality coming second. In other words, the kind of car that can rival the Audi TT and even BMW 3-Series coupe. Considering how successful these two are and how long it's been since Peugeot has produced anything remotely this exciting, this was no easy task.
So is the RCZ up to job? Its prices certainly are. With Peugeot new to this market and therefore having no image, the French company has competitively priced the RCZ. Starting at under £20,000 for the 156bhp petrol the car's entry point is less than its rivals, while the £25k for the diesel is great value. Audi wants another £3,000 more for a TT 2.0 TDI.
It looks the part as well. Low and purposeful, it makes the TT look rather bland and Germanic by comparison. The RCZ's 'double bubble' roof especially makes it stand out.
Body roll is none existant
Sadly, it's more than can be said for the inside. The RCZ is heavily based on the 308 hatchback and it uses most of its interior. Although there are one or two extra chrome bits and bobs, it simply doesn't feel special enough for this market. Headroom aside, the front interior space is adequate but the rear is hilariously tight to the point even Peugeot calls the seats 'occasional'. As in I 'occasionally' go to the gym. Even my three year old looked claustrophobic as I mercilessly squished him into the back.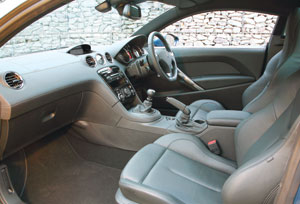 The RCZ has the choice of three engines; two petrols (a 156bhp normally aspirated 1.6-litre plus a 200bhp turbo of the same capacity) and the model we have here, a 163bhp, two-litre diesel. Of course, real sportscars have petrols, but in this day and age there's no discounting the diesel's running costs. Thanks to 139g/km of C02, road tax costs are a paltry £110 while it should return 52.3mpg. Try getting those kind of figures from a BMW 330i Coupe.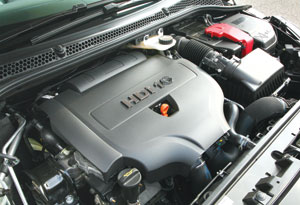 And to be honest, it's not a bad engine to have in a sportscar. Smooth and responsive, with 163bhp it's as fast as a mid-range sportscar should be. It reaches 62mph in a not too shabby 8.2 seconds and it maxes out at 132mph. On the downside, you can't nail it hard between first and third as you can with a high revving petrol, needing to change up early, but forth and sixth offers huge amounts of torque. Come out of a corner in high gear, gently squeeze the go-pedal and the engine spins freely and easily picks up speed as if you've just changed down. Alternatively, slot it in sixth and it'll cruise smoothly and effortlessly.
Yet where the car really impressed me was the handling. Not expecting much thanks to its humble 308 origins (a car that can waft through rather than bite into corners), the RCZ is remarkable. With a firmer suspension setting than the hatch, body roll is none existent while grip is outstanding. Even on the tightest of bends the tyres will always find traction, not suffering from the usual understeer (where the car slides forward despite turning the steering wheel) that can affect most front wheel drive cars. Mix that with a balanced chassis and suddenly a long, winding road becomes something to be savoured since progress is rapid and involving. My only complaint is the steering can feel too artificial at low speed, not giving enough feedback to the driver. Thankfully it improves at speed, becoming much more responsive and accurate.
So ironically, it's often when we're out of our comfort zone that we do our best work. Despite being a numerical numbskull, my accountant tells me my accounts are some of the best prepared. But then I'd expect that – I paid for lunch. Yet I wouldn't expect Peugeot, after years of churning out such mediocre cars, to design something as accomplished as the RCZ. The French company has certainly stepped up the challenge. Makes me want to leap out of my comfort zone even further. Where are those vipers?
Verdict: 14/20
At last, something interesting from Peugeot and a genuine alternative to the Audi TT. Not everyone would want to take a risk buying a French car over the established German, but those that do will be well rewarded.
Specification
Peugeot RCZ 2.0 HDI Sport
Price: £22,250
Engine: 4cyl/1997cc
Power: 163bhp @ 4000rpm
Torque: 240lb ft @ 2000rpm
C02: 139g/km
VED rating: E (£110)
Economy: 52.3mpg
Manufacturer:
0845 200 1234  www.peugeot.co.uk
Dealer
Marshalls of Peterborough 01733 896666
www.dealer.peugeot.co.uk/marshall-peterborough
Reader Reviews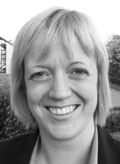 Samantha Stokes, 36, Gunthorpe
I love the sleek futuristic look of the RCZ but I feel it is an inbetweener. I love racey two-seaters, especially if they are in this style, but I think four-seaters need to be big enough for four people.

Prash Patel, 34, Hampton
The RCZ reminds me of my old Audi TT, although the double bubble roof makes it slightly more stylish. But while I'd have no hesitation in driving one, with it being a Peugeot I'd be worried about its future used values.
Rhona Morris, 48, Stamford
I really love the look of the Peugeot and would definitely have one if I could afford it, even if it does have the Peugeot badge. Even the lack of space in the rear doesn't put me off, although my two year old might not be so keen.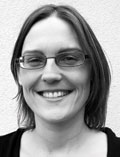 Hayley Gilson, 34, Yaxley
I have to admit, the RCZ is much more exciting than my estate, but as a mother of two I don't think I'd find those cramped rear seats very practical. The designer was obviously a man.
Leave a Reply