Renault Laguna Sport Tourer – What's on Walton's Drive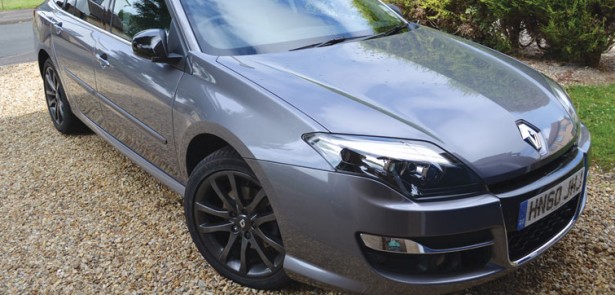 Every issue Motoring Editor Paul Walton tells us what he's been driving, reading or watching during the course of his motoring life
What's on Walton's Drive
That looks nice. What is it?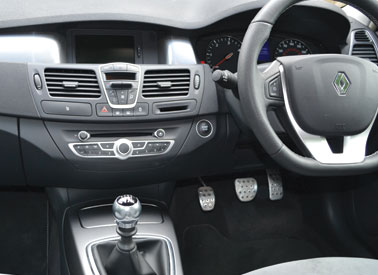 Do you know nothing?
Obviously not. So?
It's a Renault Laguna Sport Tourer GT Line 2.0 dCi.
Isn't that just a fancy name for an estate?
Yes. This is really the estate version of the Laguna hatch.
Huh. Those French.
Don't be so quick to judge. Despite the poncy name, the Laguna Sport Tourer is a great car.
Oh yes? Why is that then?
Well to begin with, it looks great, especially this GT Line TomTom model with the dark grey, 18in alloys. Secondly it's very well built. Renaults haven't had the greatest of reputations recently for quality but this car feels like the firm has turned a corner.
So it looks good. But it's still an estate. Isn't it just a bit boring?
Not at all. Surprisingly, this Laguna is great to drive. There's no body roll and plenty of grip. Mix that with a responsive and torquey two-litre diesel and…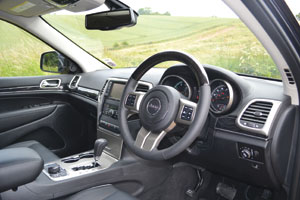 You have two sick-feeling boys?
Erm, yes. Think I went round too many roundabouts too fast.
Really. You do surprise me. Anyway, what's the price?
Not that bad. This Dynamique TomTom 2.0 dCi 150bhp is £21,805, and that includes sat nav, a great Bose stereo and Bluetooth phone connectivity as standard. Plus it's cheap to run. Expect 54mpg and the road tax costs are just £110.
So all very positive then. So will you miss it when it's gone?
Yes I will. I don't think my boys will though…
Launch – Jeep Cherokee 3.0 CRDT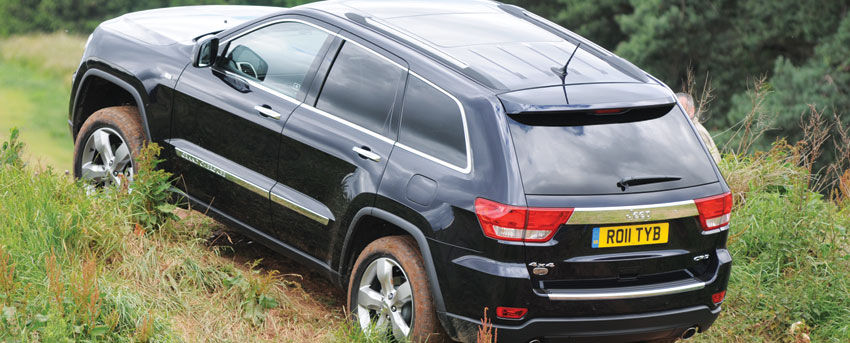 I recently attended the UK launch of of the new Jeep Grand Cherokee at Castle Donington. I've never been a big fan of modern Jeeps. They've always been a bit too cheap feeling for my liking, especially compared to any recent Land Rover. But this new Grand Cherokee is a big step forward. The cockpit's design and materials feel much more European, as it is to drive. With 237bhp the new three-litre diesel offers plenty of performance while it doesn't waft along with all the finesse of an elephant trying to skateboard as per the old model. It feels well glued to the tarmac and didn't roll too much either. This new Grand Cherokee looks good too, especially the top spec Overland model with its 20in wheels I tested.
Confident of its 4×4 abilities Jeep then allowed us to try it on an off-road course. At £43,995 it seemed too good for such tomfoolery, like washing your car wearing your best suit. And yet the Cherokee coped well in the harsh conditions. Using Jeep's clever Quadra-Trac II adaptive 4×4 system I could set the car for different conditions. And so it climbed steep hills, found grip in slippery marshes and – thanks to its air suspension – raised itself high enough to drive along deep ruts without ripping off the exhaust.
All in all a fun couple of days driving a car that's a big improvement over the old one.
Leave a Reply