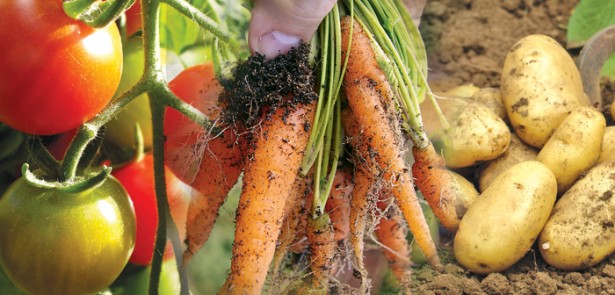 All of these easy-care favourites are ideal for those starting off on the home-grown journey and most can be grown in containers.
Salad leaves
Cut-and-come-again varieties of salad leaves can be cut repeatedly to give multiple harvests.
Radish
The fail-safe vegetable that's ready in break-neck speed. Sow into pots or open ground.
Tomato
Once you've tried home-grown tomatoes there's no turning back to supermarket toms.
Carrot
Finger-sized carrots are deliciously sweet. Ideal for sandier soils, or grow them in containers.
Courgette
Once they're established courgettes are prolific. Keep picking them and they'll keep coming!
Potato
Even if you haven't got a garden you can grow spuds in potato tubs or old compost bags.
Runner beans
Like courgettes, runner beans are an eager vegetable that will keep cropping all summer long.
Beetroot
With their earthy taste and rouge colour, beetroot is one of Britain's favourite allotment crops.
Spinach
The smooth and creamy texture of spinach makes it equally as good in stir-fries as it is fresh in salads.
Spring onion
Keep them well watered and you'll be enjoying peppery spring onions in next to no time.
Leave a Reply