How to make: tuna and spinach pasta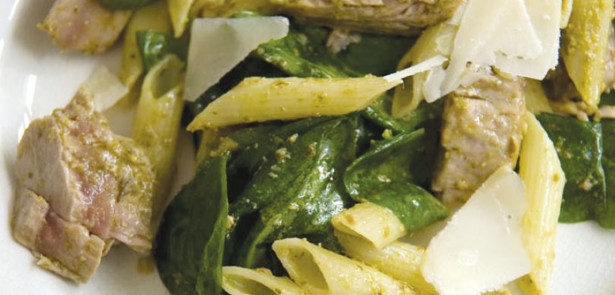 This is a great quick supper, which provides good protein and carbohydrate, and also tastes delicious.
Serves 4
Ingredients
1 tbsp olive oil
2 medium tuna steaks
200g penne (or other pasta shapes)
150g baby spinach leaves
4 tsp pesto
Parmesan shavings to serve
Method
1. Heat the oil in a frying pan and sear the tuna steaks for 3-4 minutes on both sides – do not over cook, as they will become tough. Break each steak into chunks.
2. Cook the pasta in boiling water according to the pack instructions, until al dente.
3. Drain the pasta and return to the pan with the baby spinach leaves and pesto and stir until the spinach starts to wilt.
4. Toss in the tuna and serve immediately, sprinkled with Parmesan shavings.
Leave a Reply