How to make: spicy fish soup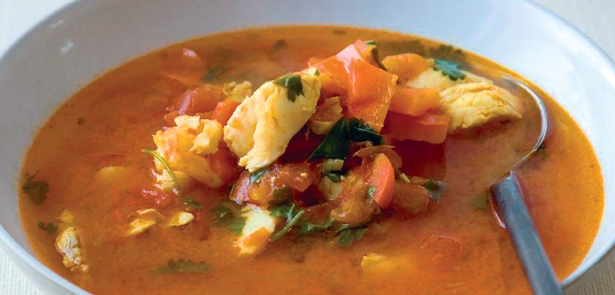 Serves 4
Ingredients
2 tbsp olive oil
2 garlic cloves, peeled and diced
2 cm piece fresh ginger, peeled and diced
½ tsp ground cumin
½ tsp turmeric
¼ tsp paprika
1 red pepper, deseeded and chopped
900 ml fish stock
1 x 400 g can chopped tomatoes
375 g haddock fillet, cut into large chunks
150 g king prawns
2 tbsp coriander leaves, torn
Method
Heat the oil in a large pan and add the garlic, ginger, cumin, turmeric and paprika and cook for 1-2 minutes, until the aroma really starts to make you hungry!
Add the red pepper and stir-fry for 2-3 minutes.
Pour in the stock and chopped tomatoes, bring to the boil, and then simmer for 8-10 minutes.
Add the haddock and prawns and cook for 2-3 minutes.
Stir in the torn coriander leaves and serve.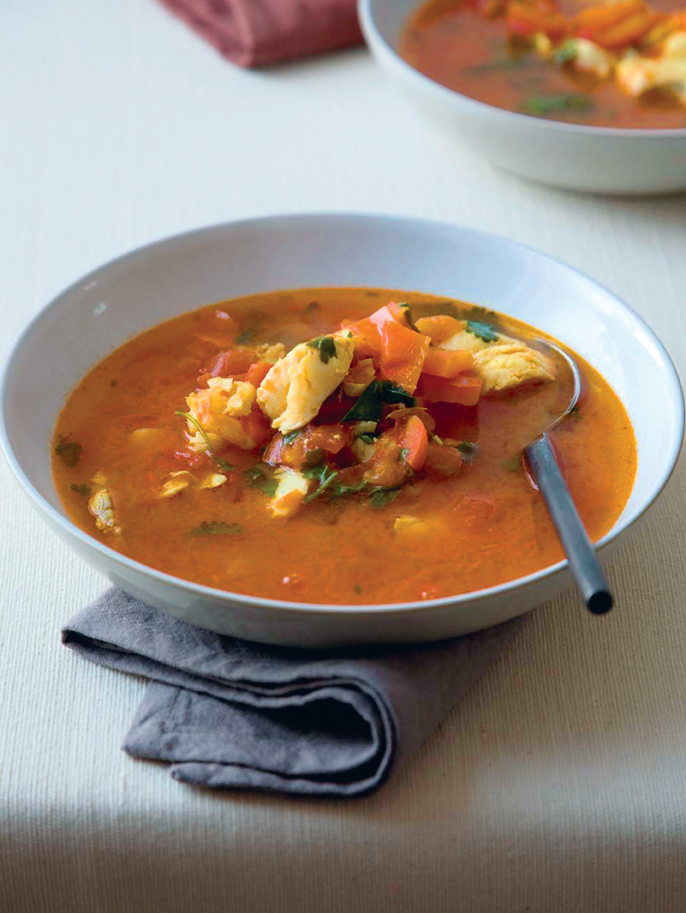 Leave a Reply