How to make: spaghetti with pesto and fennel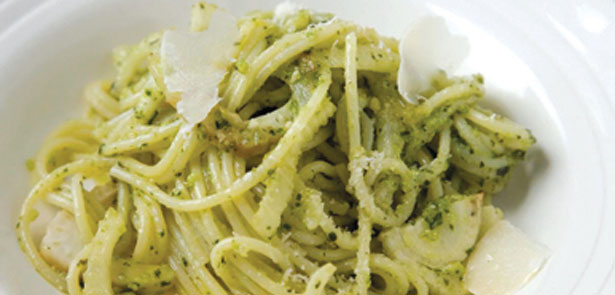 Serves 4
Ingredients
A large bunch of basil
50g Parmesan, grated
50g pine nuts, toasted
2 garlic cloves, crushed
150-175 ml extra virgin olive oil
400g spaghetti
1 fennel bulb, halved and sliced
Grated zest of ½ lemon
Parmesan shavings to serve
Method
To make the pesto, place the basil, grated Parmesan, pine nuts and garlic in a small blender or food processor and blend until broken down. Slowly pour in the olive oil until you have the consistency you require.
Cook the spaghetti in boiling water for 8-10 minutes, according to the pack instructions, until al dente.
Meanwhile, heat 1 tbsp olive oil in a frying pan and cook the fennel for 5-6 minutes, until the edges start to brown.
Stir the pesto into the fennel and mix well.
Drain the pasta and stir into the pesto and fennel and toss well to coat.
Serve sprinkled with Parmesan shavings.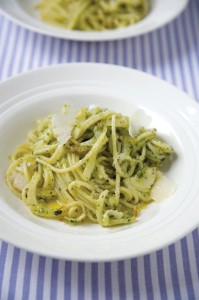 Leave a Reply