How to make: chocolate and raspberry fridge cake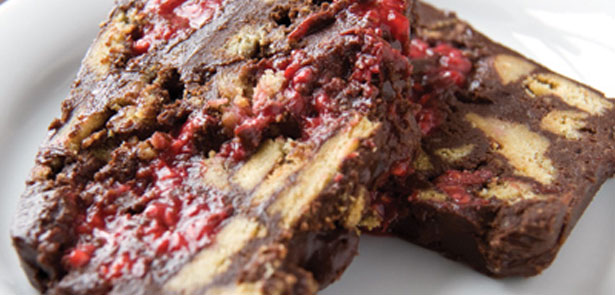 Serves 8-10
Ingredients
250 g Digestive Biscuits, broken up
300 g Dark Chocolate
100 g Unsalted Butter
150 g Golden Syrup
100 g Raspberries
Method
Use cling film to line a 1 lb loaf tin, leaving extra cling film hanging over the sides.
Place the chocolate, butter and Golden Syrup in a bowl and place over a pan of simmering water to melt them all together. Stir occasionally.
Remove the bowl from the heat and stir in the broken biscuits and raspberries and mix together gently.
Pour into the lined tin and level the top.
Leave to cool then place in the fridge for approximately 2 hours to set.
Turn out of the tin, peel off the cling film and slice to serve.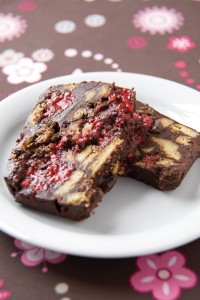 Leave a Reply